Pearlfisher Head of Sustainability, Brandi Parker, has joined Cory Connors on the Sustainable Packaging podcast to discuss approaches to selecting packaging materials, circularity in packaging, the future of sustainable packaging and the importance of educating the next generation about sustainability in packaging design.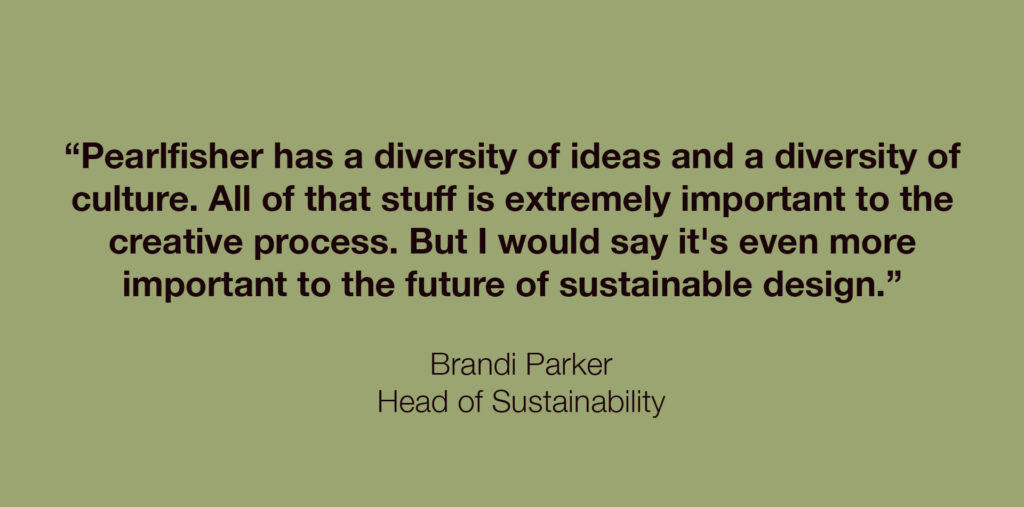 Hosted by Cory Connors, the Sustainable Packaging podcast explores sustainable packaging options, new innovations and how brand and business owners, and individuals, can make a difference to help improve packaging sustainability.
Listen to the Sustainable Packaging Design Podcast:
Listen on Apple Podcasts and Spotify and learn more about the Sustainable Packaging podcast here.