Pearlfisher Futures forecasts what the fount of foodie-ism will runneth over with in 2018.
As we head into another year of new traditions, taste sensations, foodie terminology and an ultimately radically transformative long-term future for food and drink, Pearlfisher Futures takes a look at where our new food influence and inspiration is coming from – and the innovation and development opportunity this presents for brands.
Here are our top 5 key themes defining the food and drink landscape in 2018:
1. Staying dry
Diageo's Distill Ventures calls the non-alcoholic sector 'the biggest opportunity for the drinks industry right now', which is evidenced by the runaway success of Seedlip – the world's first distilled non-alcoholic spirit.
The shift: Dry January will be a mere soft launch this year. Non-alcoholic beverages continue to rocket in popularity – not so much a backlash against alcohol itself but a result of the major cultural shifts that have seen us reconsider alcohol's role in our social lives. We are seeking new formats, experiences (that the millennial/ Gen Z drinker is keen to actually remember), alternative narratives and occasions that tap into the mindset of a newly discerning and increasingly influential (non) drinking generation.
Who & why:
– The proportion of 16-24 year olds abstaining from alcohol – increased by 40% between 2005 and 2014 (UK Office for National Statistics). They are now the generation least likely to drink. A variety of cultural drivers have resulted in 'Generation Abstemious'. New health and lifestyle changes, such as austerity, and different drinking traditions, such as health optimisation and curiosity around new flavours, are more noticeably coming into play.
– The Mindful Drinking Christmas Festival in November 2017 drew crowds in East London with sober dating tips and 'mocktail' workshops amongst other attractions.
– Innovative and contemporary brands, such as Seedlip and Curious, are enticing a following of independent and creative individuals looking to brands to both innovate and help them curate and create their own unique drinking experiences.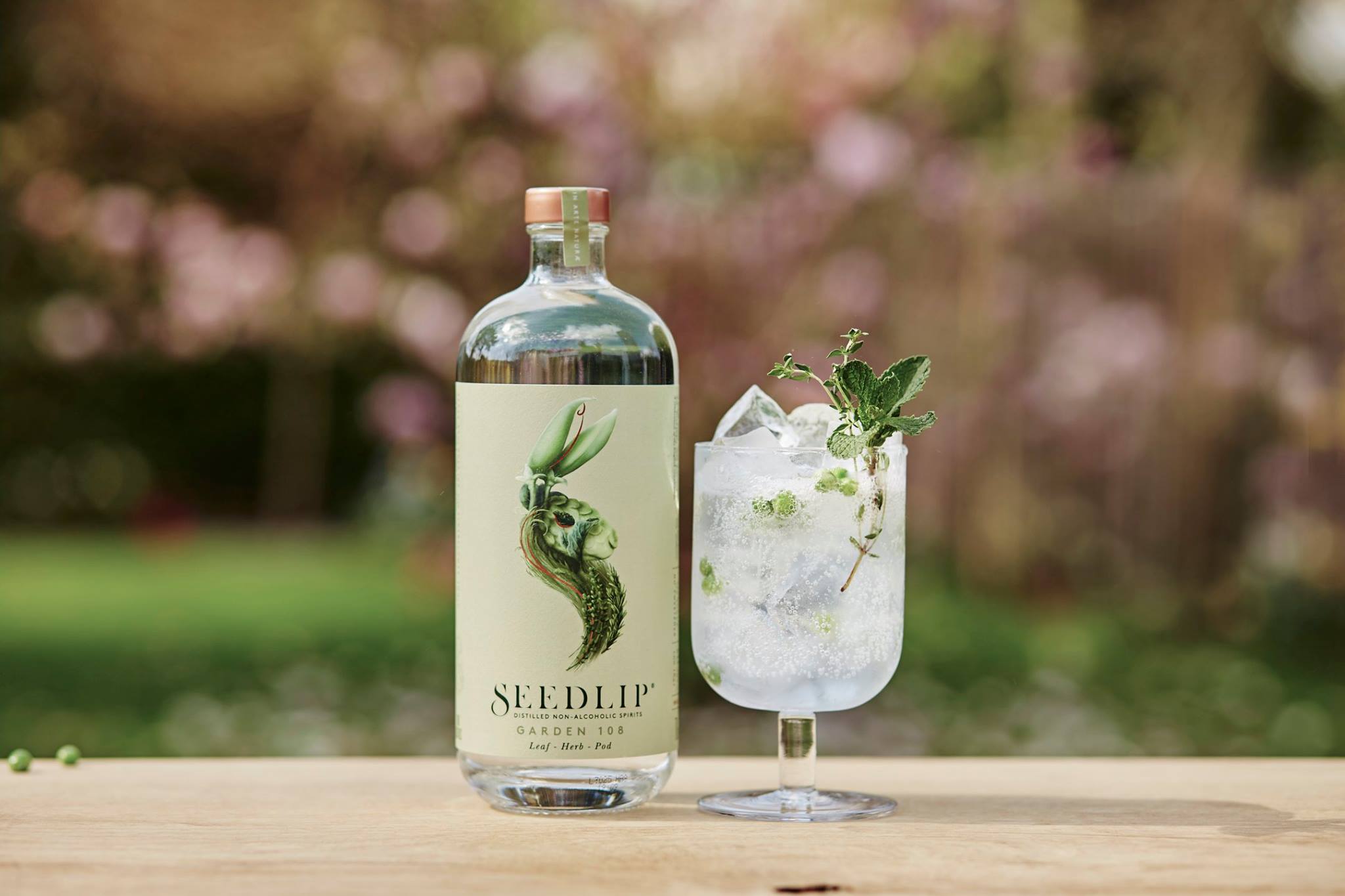 2. Veg funds
The shift: We kicked off last year with the increasingly widespread message of embracing 'Veganuary'. Thirty-one days and counting of giving veganism a go – to much eye-rolling by some audiences – but 2017 saw a trend turn into genuine, seismic change to favouring plant-based food. This was no more clearly illustrated than by the reaction from the big food brands like McDonald's, who launched their first McVegan Burger, and Pizza Express and Bailey's who both introduced vegan options. Retailers including Marks & Spencer and Sainsbury's in the UK also expanded their vegan ranges. These examples illustrate how plant-based foods have shed their previous associations and have now become an increasingly mainstream choice as we look to brands to create new offers and a no-compromise approach to naturally healthy, but deliciously indulgent vegan food.
Given the growing reasons to be vegan – from health to the environment – which resonate with emerging generations, it is a movement which will inevitably continue to thrive.
Who & why:
– According to research by Tubular, the core audience for vegan content on Youtube are women aged 18-26. They also tend to watch other content related to health, nutrition, dieting and fitness (source: BBC)
– The vegan food we enjoy today is comforting, and – shock horror – tasty and flavour-some: take Temple of Seitan's wheat protein 'chicken', and By Chloe, the New York hangout that used Instagram to show vegan food in a completely new, pop-art inspired, super-hip light. Chef Chloe offers everything from decadent cupcakes to mom's mac n cheese with the brand also launching in London this year.
– Gizzi Erskine's 'Pure Filth', in residency at London's Tate Modern, launched at the end of 2017 with the strap-line "healthy food for hedonists". The menu features the 'Pure Filth Happy Meal': a black bean burger in a beetroot bun served with a choice of sauces, including Korean spicy tofu mayo, and milkshakes made with dairy-free, boojabooja ice-cream.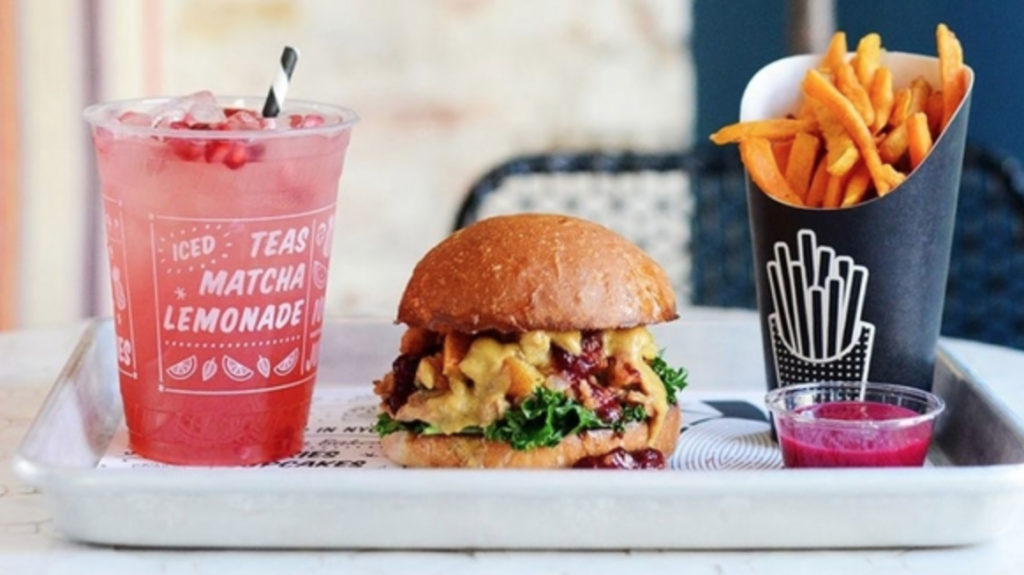 3. Earthy flavours
Building on the increasing desire for bitter tastes over the last few years, all hail 'earthy' flavours in 2018. According to Google's first-ever beverage trend report, they ranked among the top three most-Googled food trends in the United States in 2017.
The shift: Natural ingredients, remedies and rituals in modern formats and contexts have seen massive surges in popularity, and we expect to see the naturopathic market develop through 2018. New ingredients and in particular, earthy flavours, and their accompanying benefits, are being hyped as the new taste sensation for this year. They are already developing lifestyle followings and are presenting an area ripe for exploration and inclusion as we continue to embrace superfood saviours in our battle for natural wellness. No more spoonfuls of sugar necessary to make this medicine go down.
Who & why:
– Turmeric's anti-inflammatory powers dominated in 2017. 2018 is all about Moringa – a super-green from south of the equator, being touted as an even more powerful inflammation fighter and the "world's most useful tree"; containing twice the protein of spinach and three times as much iron.
– Matcha, Spirulina, and Turmeric all have a decidedly earthy flavour with Matcha reporting year-over-year growth of 202% since 2015.
– A new controversial trend emerging from Silicon Valley is 'Raw Water'. Unfiltered and untreated water is rising in popularity because it has not been stripped of naturally occurring minerals and is not delivered via lead pipes. There are a growing number of brands 'tapping' into the off-grid water movement including Zero Mass Water, Tourmaline Spring in Maine, and Live Water – the latter of which is sold in glass orbs for $36.99 each and $14.99 per refill, and is so popular it's often out of stock in the renowned Rainbow Grocery, SF.
– "There is almost the sense that they shouldn't taste good," says Dr. Charles Spence, author of Gastrophysics: The New Science of Eating. "If they taste good, [you think] they can't be good for you, and like medicine, if it tastes awful, you believe it must be doing the work."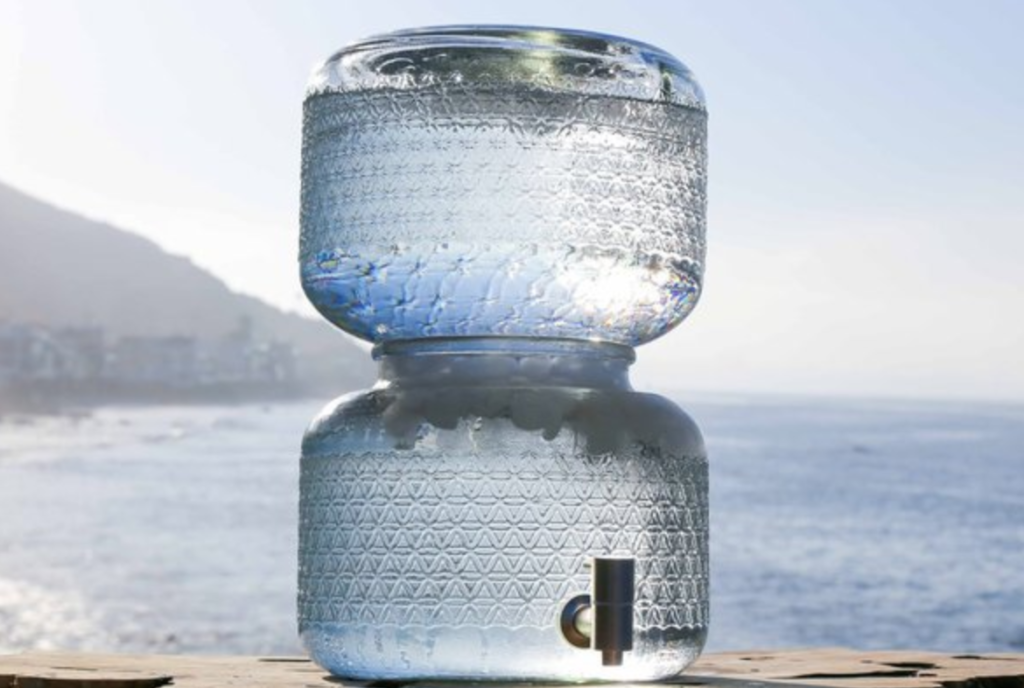 4. Mood food
This is a "natural progression of the wellness movement," says Columbia University psychiatrist and Well+Good Wellness Council member, Drew Ramsey, MD. "The brain runs the show. Mood, focus, creativity, and confidence are all brain phenomena."
The shift: We are all striving for wellness and, whilst optimising our physical health and performance is still high on everyone's agenda, we are also realising the proven link between mental and physical wellbeing and holistic health. The gut – and gut health – FODMAPs and boosting serotonin is still huge news but the brain and cognition is now starting to take over and new brands, products and a focus on 'mood-food' look set to dominate the coming year.
Who & why:
– The growing interest in memory enhancers was valued at $2.3bn in 2015 and is expected to reach $11.6bn by 2024 as its audience looks to sharpen their focus and edge.
– Brain health supplements and enhancers – promising better memory, mood, creativity, attention and motivation – are increasing in awareness among everyone from college students to Silicon Valley and the city.
– London health restaurant Farmacy is partnering with Selfridges Food Hall this month to launch the Farmacy Shot Bar. Serving up a diverse selection of six, 100% plant based, natural, herbal remedies in bespoke syringe shots – including a limited edition made with colloidal silver, oregano oil, black seed oil, wild harvested bluegreen algae and orange flower water – the bar promises to kick start your immune system into the new year and act as a natural antibiotic.
– Nootropics supplements (Greek for 'mind change') – including ginkgo, rhodiolarosea and bacopa – have been popularised by biohackers and are getting serious attention for helping reduce brain fog and stress levels. In basic terms they are enabling us to work better, faster, harder and will be seen in everything from snack bars to coffee in 2018.
– Brands promising cognitive performance enhancement featuring amino acids like stress-reducing l-theanine and brain-protecting Omega 3's are bringing Nootropics to the fore. Examples include Beekeeper's Naturals elixir, HVMN's Nootrobox Set and Awakened Alchemy which features the stimulant and "happiness-hormone booster" phenylethylamine.
5. Reinvented resources
"If we do our job, our success can help establish a model for a new kind of food chain, one where we, as the Zen master might say, "turn around and take a step forward."- Patagonia Provisions
The shift: We are increasingly being faced with a new level of awareness, responsibility and accountability for the production and preservation of our daily food staples. This has become most prominent in how we optimise our nutrition through new sources and how we introduce unconventional food sources into the mainstream. It is imperative that we all find – and are open to – new and sustainable ways to restore, renew, re-engineer and reimagine our food to ensure the longevity of our global resources.
Who & why:
– Outsiders, such as Patagonia, are moving in to positions of influence with their own food brand of sustainably created options under the brand name Patagonia Provisions. Products range from beer made from a perennial grain and beef jerky which will sustain wild buffalo on the Great Plains.
– In New York City, Farm One's vertical urban farms supply the city with a variety of rare and heirloom herbs and microgreens.
– At the other end of the scale, Silicon Valley start-ups have been hacking the food system for the last few years and are fast becoming food production's key disruptor and potentially, tomorrow's leader. Nutrient-dense 'super meals' like Soylent are creating sustainable alternatives to today's animal intensive system and are increasingly reaching the mainstream – Soylent's drinkable bottles launched in 7eleven in 2017.
Could 2018 be the healthy antidote to the increasing 'grazing' culture which is seeing the erosion of structured meal times and spiralling obesity rates? With change happening at a faster rate than ever before, this is the year that is likely to reveal the answer.