Confectionery has always been a feel-good category. It reaches far beyond satisfying our basic needs to instead offer moments of joy, stimulation and fun. Even in an increasingly health-conscious world, as much as 70% of consumers say they have eaten chocolate in the past week – making confectionery a global market that is forecast to reach a staggering value of $393 billion by 2028 (source: SkyQuest).
But despite its widespread allure, has a space that was once full of icons and memorable brands started to lose some of its cultural edge? In recent years, breakthrough product development has stalled in favour of an endless stream of limited editions and hype marketing. Meanwhile, innovation has become incremental, with an emphasis on new twists and variants of existing products.
Health has also risen on the agenda. We expect to see more healthy and functional offers, such as the lower calorie-count Mars Triple Treat range. But a snapshot of this sector indicates that people are starting to become overwhelmed by choice and, ironically, not enough difference.
Experts suggest the pandemic and the shift to home-centricity killed much of the category's spontaneity. It also, however, proved its resilience and age-agnostic appeal, creating new opportunities that have pushed its spontaneous spirit to find new outlets. Now, the digital world is set to become a vital element for the future of indulgence and treating as products compete to stand out in a shifting landscape.
To do this, confectionery must evolve to reflect the true pace of culture, leaning in with high-impact products and experimental flavours and aesthetics. Re-creating the meaningful moments of happiness, connectedness, play and surprise that this category has always been famed for will also be key. Ultimately, success will mean ensuring that creativity becomes a conversation starter, and the new and the familiar join together to bring truly unique and dynamic experiences and sensations.
Here are four creative trends we see inspiring the confectionery industry:
1. Crave-able characters
Brands are bringing their playful and bold attitudes to life – activating them to create fully formed, personable and interactive brand characters, adding layers to their iconicity.
M&M's 'spokescandies' have become confectionery culture icons in their own right. Purple – the latest character, voiced by comedian and talk show host, Amber Ruffin – was introduced in a music video for her new song 'I'm Just Gonna Be Me'. But Mars Wrigley sparked commentary about 'wokeness' following changes to the colourful signature characters, signalling how brand mascots can tap into wider cultural conversations.
What this means for you: Adopt a persona, a voice or create an interactive character – with a point of view and an attitude – to take the brand way beyond the product.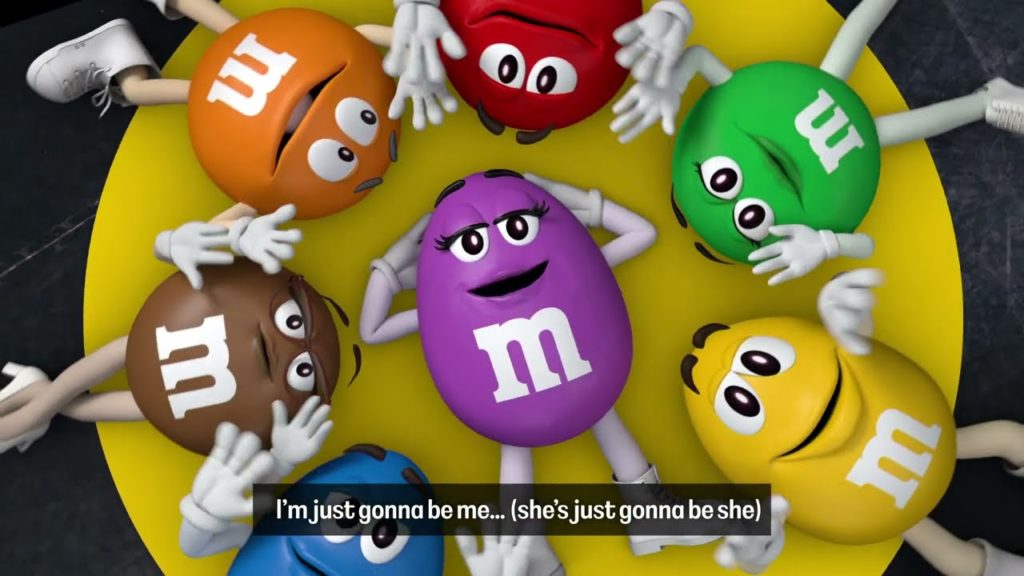 2. Flavour provocateurs
Clever product mash-ups are playing with consumer favourites – testing the limits of their desire, and becoming an object of intrigue and conversation-starters in themselves.
Taco Bell and Milk Bar's Strawberry Bell Truffle dessert consists of vanilla cake, dotted with bits of strawberry, soaked in strawberry milk and filled with sweet corn fudge. Finished off with a taco shell, its coating adds an unexpected burst of texture to make this a one-of-a-kind eating experience.
What this means for you: Venture into uncomfortable and unexpected crossovers to create playful and novel eating sensations that intrigue through novelty and provocation.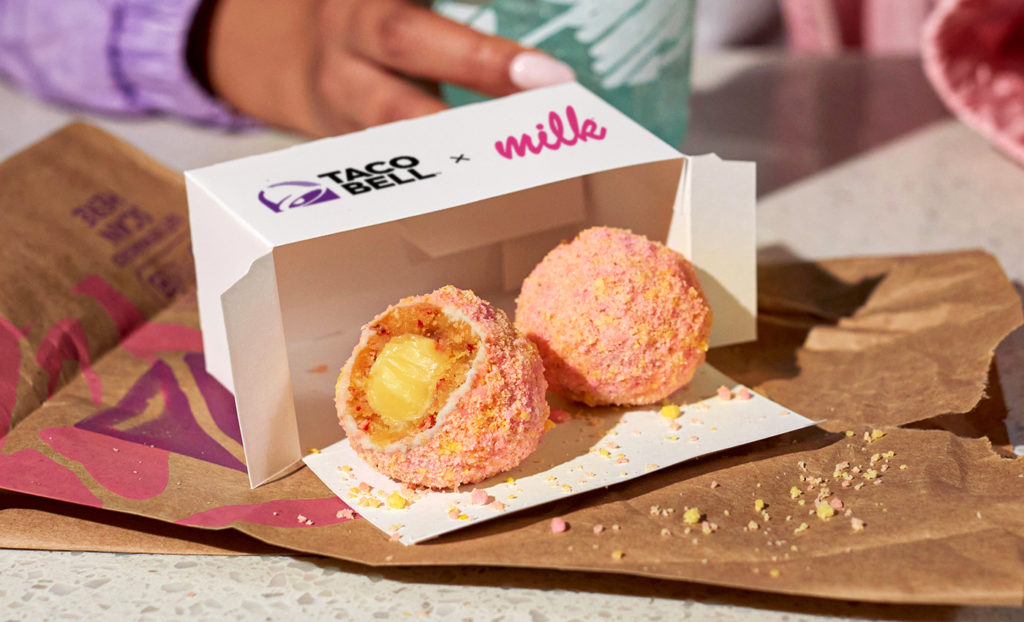 3. Expressing allegiance
In new expressions of loyalty, brands are stretching out-of-category and proudly integrating their products and services as part of wider lifestyle choices.
Hershey's Reese's cosmetic collaboration with HipDot was entirely themed around the candy's equities – being both tinted and scented like the iconic chocolate peanut butter cup. With Reese's signature colour palette of orange, brown, and yellow as well additional shades named Candy, Peanut Butter and Milk Chocolate, it offered fans a new way to tap their other senses while appreciating the brand.
What this means for you: Liberate and activate assets to engage on multiple levels by integrating them into a wider range of lifestyle products and out-of-category accessories.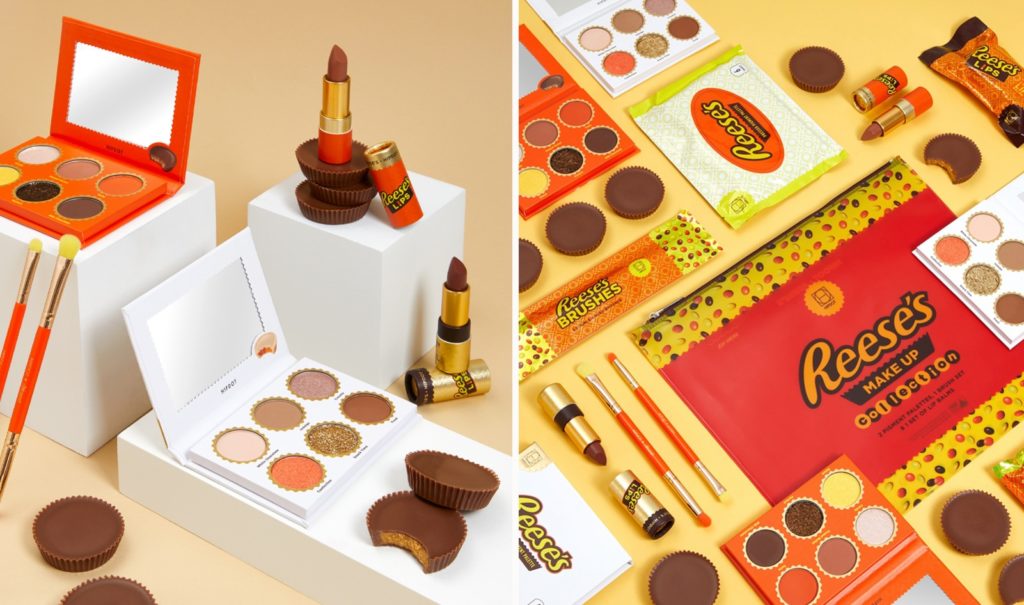 4. Intangible tastes
Experimenting with sensory storytelling and exploring the boundaries of fantasy and flavour, brands are imagining how they can package the abstract and even inedible.
Zero G candies are Skittles first ever blue and purple mix, all wrapped up in intergalactic aluminium packaging, and 'guaranteed to actually float while in space' with the brand running a competition giving away a Zero G flight for two to test it out.

What this means for you: Explore the boundaries of fantasy, flavour and storytelling to package new products and imagine abstract new worlds of taste.


Author: Alex Hawkins, Senior Futures Analyst at Pearlfisher London.

To discover more insights about the confectionery industry, please get in touch:
[email protected]