We all know the benefits of fresh food – it's tasty, nutritious, more appealing, right? In comparison, packaged foods can suffer from a bad rep based on a historic perception of pure convenience, functionality and value. This misconception, in large part, continues to perpetuate because of the look of certain categories – such as ambient, chilled and frozen – and the brands within them. But, if you think about it, not only do these sectors make up the majority of our supermarket space but, for many of us, the majority of our daily food staples. With more of us now doing our grocery shopping online – a trend set to continue even after lockdown restrictions are lifted (Source: McKinsey) – brands should be seeing this as a timely opportunity to grab people's attention and draw them into the quality, vibrancy and diversity to be found in this space. Let's use design to bring grocery brands out of the background and in from the cold.

By focusing on distinctive and strong brand assets – be that colour, photography, illustration, logo, typography, naming or tone of voice – there is a fantastic opportunity to better communicate taste appeal and desire across all touchpoints in a brand's world. It's important that brands in these sectors don't keep playing to a perception of being rigid and sedentary but design for an integrated digital and physical world, communicating and bringing their taste, flavour and benefits to life, on-shelf, on-pack and across their digital channels.

A bold logo & playful illustrations to celebrate product benefits

The redesign of Hartley's 10 Cal Jelly Pots injects the products with a sense of personality and enjoyment to offer today's consumer choice without compromise. The spoon icon speaks to the fact that this is a generous and fruity spoonful to look forward to – with vibrant and playful illustrations speaking to taste, quality and pleasure-giving it a really bold impact, both on shelf and on screen, to make it stand out as a 'guilt free', go-to choice. Brands should not shy away from the nutritional or long-life nature of their offer but, like Hartley's, find ways to actively celebrate the benefits of their product and the role it plays.
For today's Millennials, increasingly demanding in their expectations of convenience and health, design communication has a large role to play in changing perceptions and behaviours about just what, particularly, the frozen and chilled categories can offer them.

Birds Eye, as a category leader in the frozen sector, has always done a great job of communicating 'freshness' and the proven, locked-in goodness frozen has to offer. But now, there is the opportunity to make the shift from a mentality of bulk-buying quantity, to choosing quality and products made with love, care and attention that meet our ever more diverse and specific taste and lifestyle needs.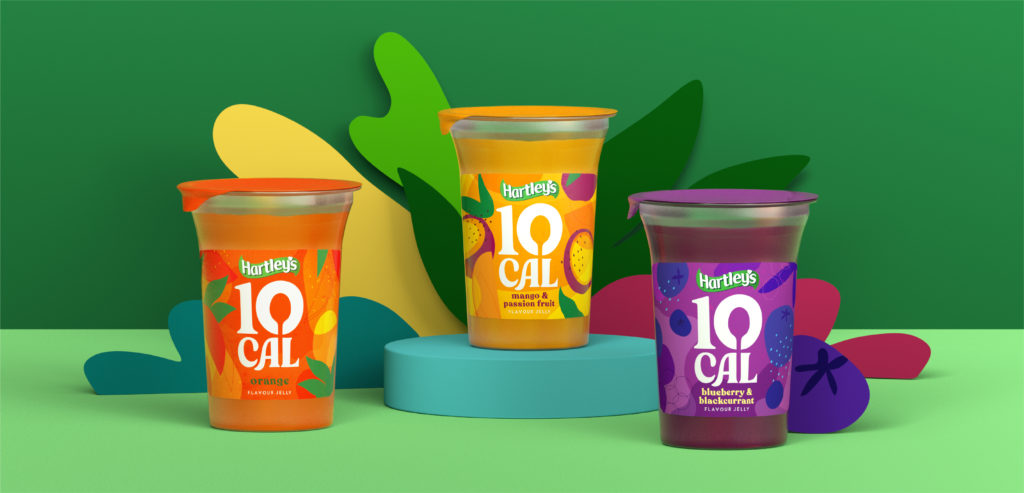 Photography that shouts quality, fun & flavour

Oumph, is a great example of a positive, personality-filled brand that is focused on good for you, good for the environment and easy to cook plant-based foods with a design that shouts quality, fun, flavour and occasion.

However, emerging frozen food brands are not just leading the way when it comes to sustainability and new lifestyle choices and values but these brands are also becoming increasingly creative in their approach – from both a product and communications perspective.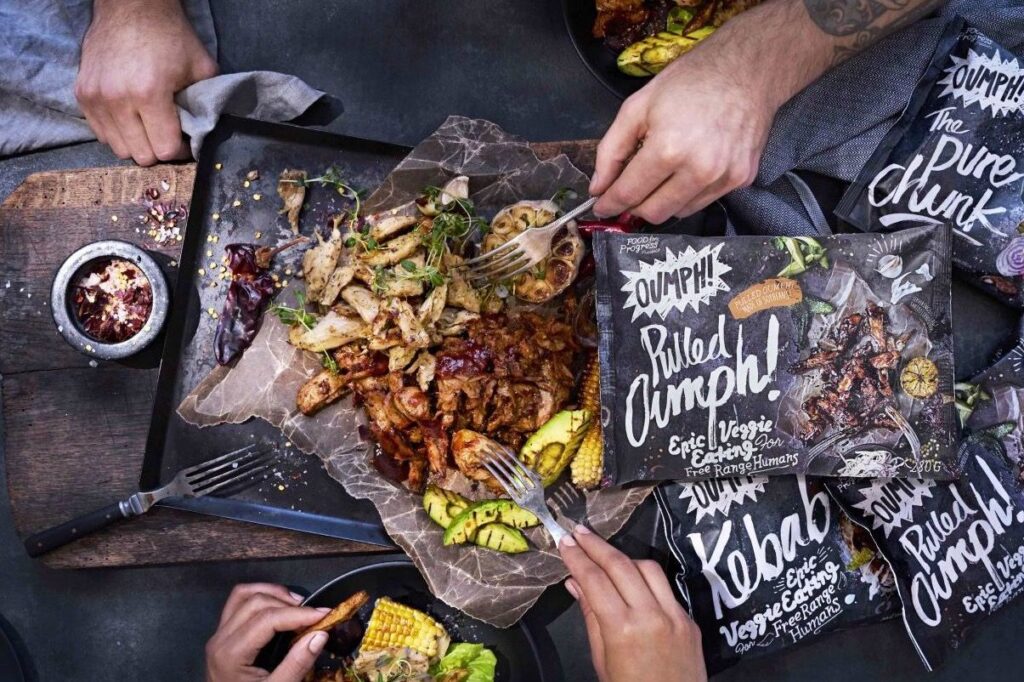 Bold, no-holds barred brand messaging

Nuggs utilises an advanced soy protein technology that enables a hyper-realistic simulation of the texture and flavour of an animal-based nugget. Their bold branding and social media campaigns are testament to the brand's mission to give meat-free food more character as is evidenced by their 'Failed Simulations' and Nuggs memes.

Crucially, it's about using design to champion a new way of eating or to inspire an idea behind the brand that is about more than just the product.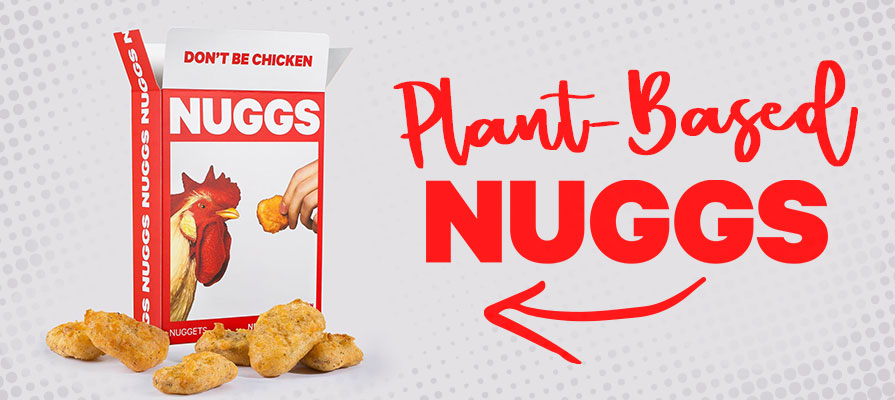 A directive name and tone-of-voice to grab people's attention

The high-protein, convenient and inventively flavoured offer of chicken on a stick brand, Grab It, is ideal for today's foodie and health-conscious consumer. By giving food-on-the-go a 'thumbs up', and by using colour and a range of fun, directive and foodie messages to illustrate the brand's flavour and benefits, Grab It is encouraging people to be more inspired by the chiller cabinet as a mindful destination for health, nutrition and taste experience.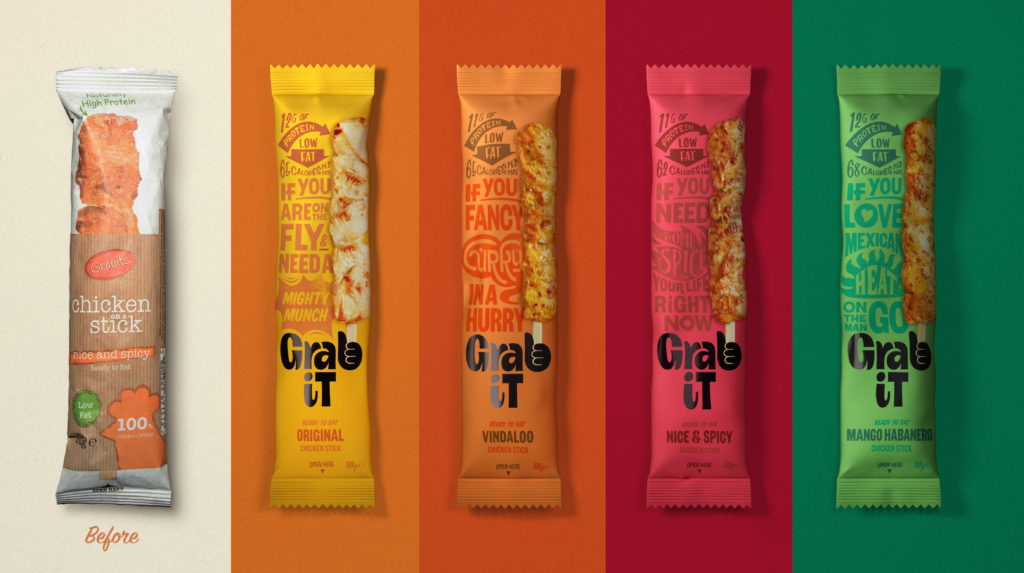 An innovative structure to evoke process, provenance & the taste experience

The same is true for yoghurt brand, Oui by Yoplait. Every element of the design – from the name to the glass pot structure – reflects the slow process of making French-style yoghurt and celebrates its origin, provenance and preparation to communicate quality, taste and imbue it with a tactility that appeals to the senses. Oui is successfully disrupting the cold and functional idea of the yoghurt shelf by creating a whole taste experience and the idea of an individual and delicious moment.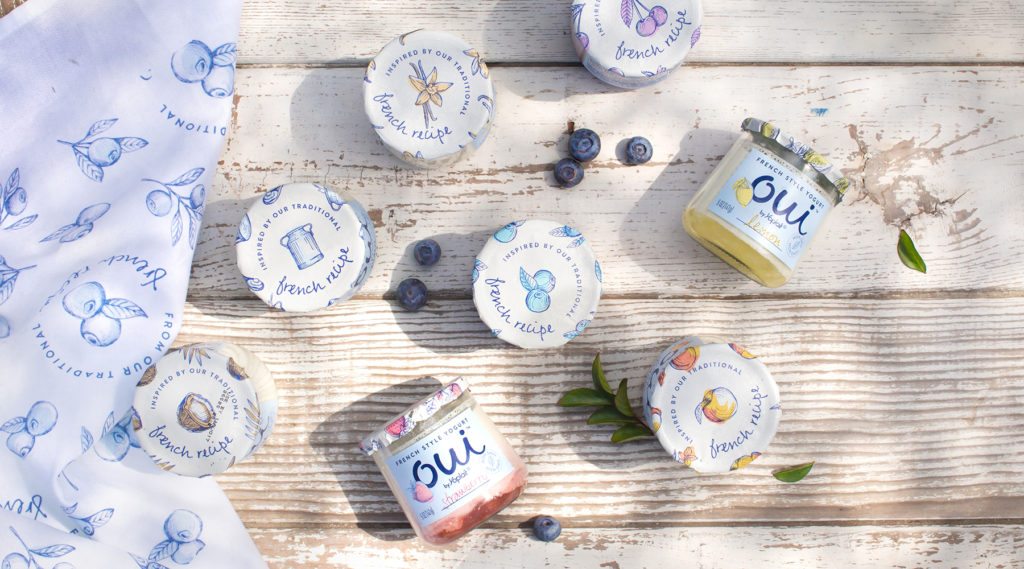 Design can be used in a myriad of ways to help grocery brands develop distinctive brand assets and revolutionary brand languages that bring taste appeal, energy, excitement and impact to categories previously assumed to offer just the basic everyday staples. It is opening up a new world of enticement and desirability across platforms for today's discerning food consumer, looking for the optimum in healthy and seamless convenience, but also wanting to explore, discover and enjoy new flavours and food experiences.

Explore our brand design projects for food and drinks brands or get in touch to find out how Pearlfisher can bring your brand to life.