At its heart, design should act as an ace problem solver. These themes, extracted from Italy's annual showing, show how a new generation of design thinking is evolving its approach in inspiring ways, from the omnipresent topic of sustainability to considering what can and cannot
be bought and sold.
A Future of: Source, Material, Process reinvention.
In line with Salone de Mobile's manifesto to champion sustainable design, this year's show included many brands, independent labels and inspired student work striving to create a more just and sustainable future. Although sustainability is obviously top-of-mind in terms of design thinking right now, the most compelling work showcasing this cultural shift went far beyond creating new efficiencies.
Instead, this work seeks to completely rethink the model—imagining new sources and production methods, questioning the concept of waste, examining new design and aesthetic opportunities and shifting values toward products designed and built to last generations. And with greater demand, we will need nothing less.
Who to watch:
Mutant Matter
Dutch Invertuals with FranklinTill
A collaboration between the experimental design collective Dutch Invertuals with the insights and trend forecasting studio FranklinTill. Mutant Matter proposed concepts that investigate future material design possibilities including new opportunities to utilize waste.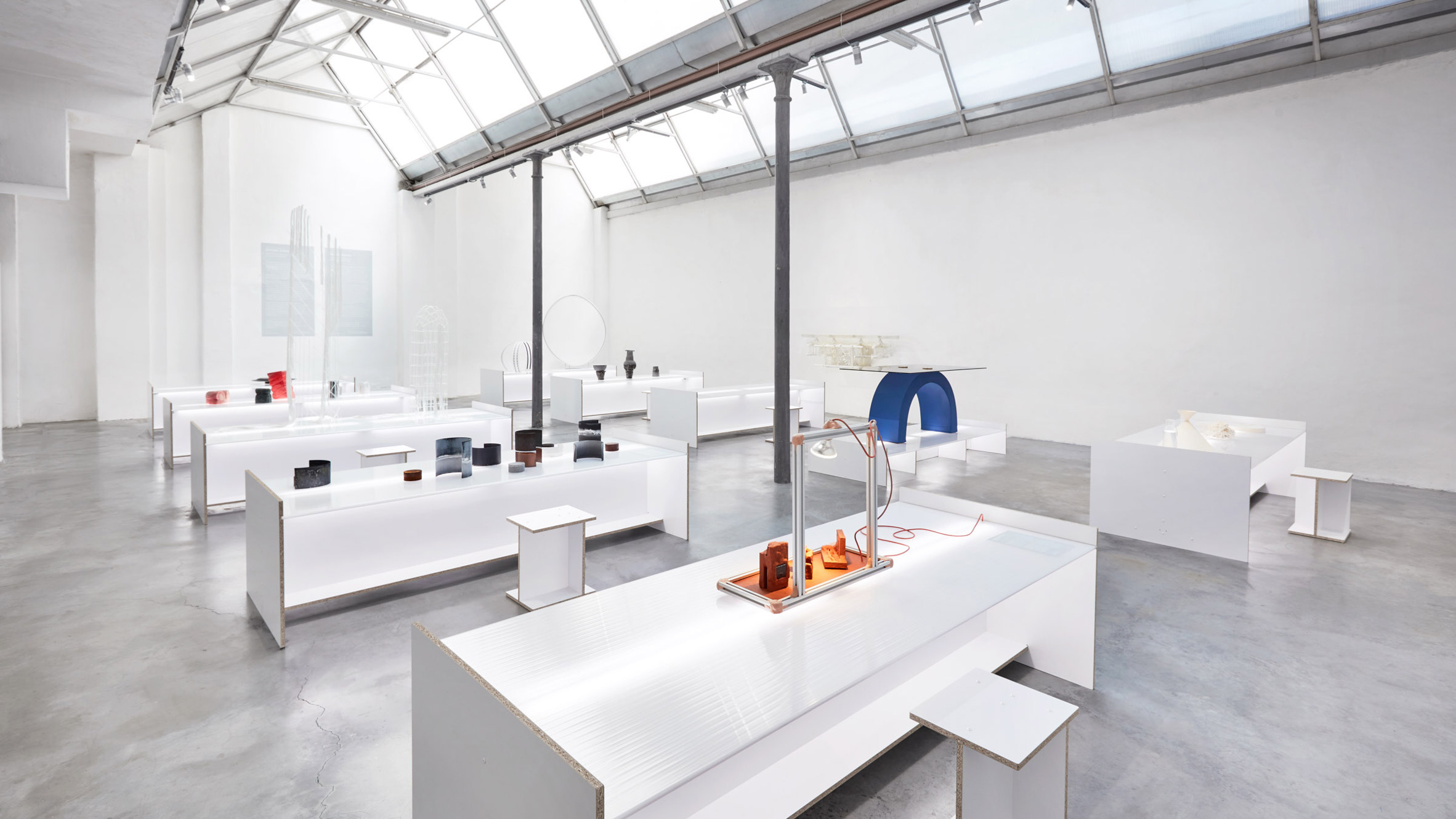 Waste No More
Eileen Fisher with Li Edelkoort and Philip Fimmano
A debut of Eileen Fisher's new upcycled textile line, the collection explores a closed loop future for the brand and the new material potentials of repurposing unwanted garments.

Common Sands
Studio Plastique
A project exploring the vast amounts of material potential in our discarded products, Common Sands repurposes glass from discarded appliances to create household glassware as a way of showcasing the material value that can be reclaimed from waste.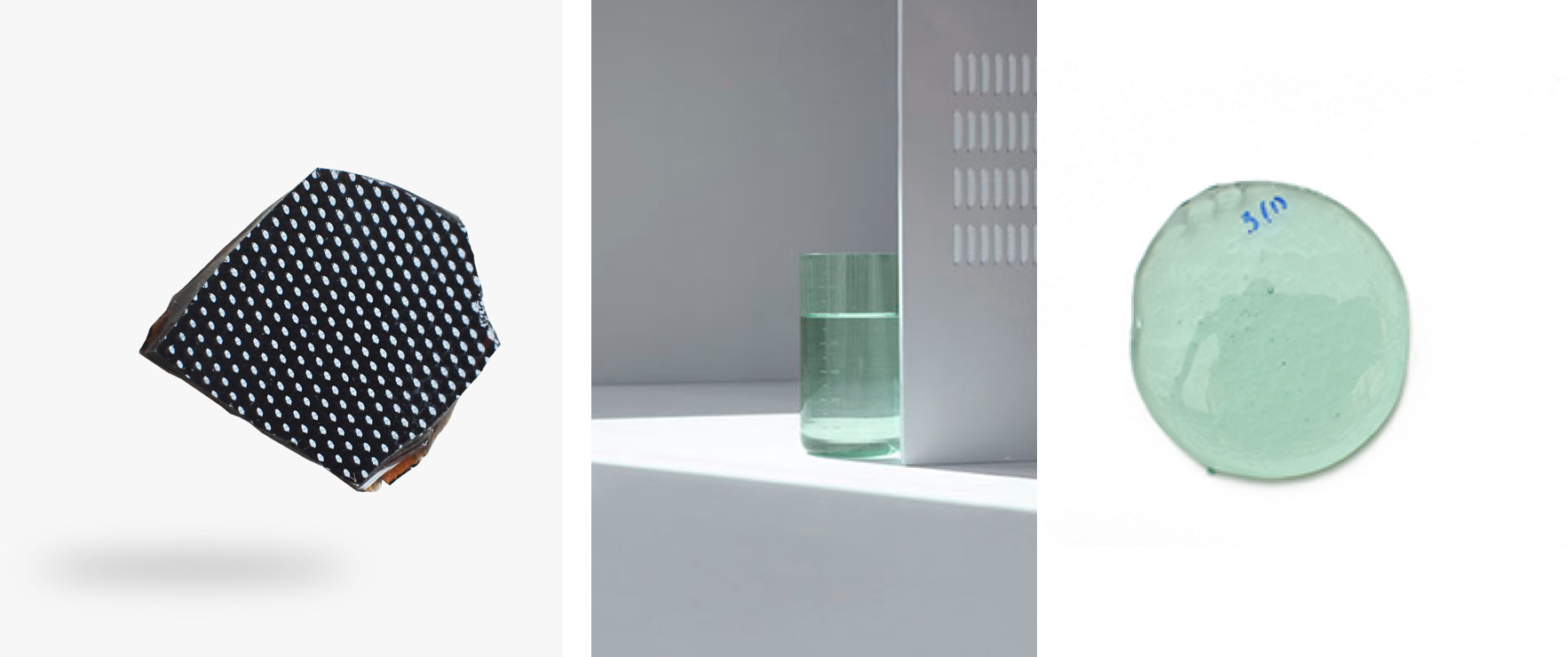 Furni future
Marleen Boot

In response to the reduced quality and short lifecycles of many of today's products, designer Marleen Boot showcased a collection of homewares designed to last for generations. The chairs and table are designed without a screw or nail to uphold after years of use. The tableware is strengthened by thicker walls and round shapes to increase durability and reduce the risk of breakage.

A Future of: Selling without Selling out
In parallel with the macro trend toward more sustainable, holistic design, key cultural influencers including Wallpaper Magazine and Design Academy Eindhoven highlighted an increasing tension between the need to create more conscious products against a cultural and economic pressure to sell the "new" and "next". This resulted in a collection of exhibitions and pop-ups that kitsch-ified the shopping experience with a mixture of irreverence and critical self-awareness.
This shift at Salone de Mobile points to larger interrogation of the role of design beyond commerciality, looking towards more systematic, social and political ways in which design can be catalyzed to probe, reframe and solve some of our biggest challenges ahead.
Not for Sale
Design Academy Eindhoven
Design Academy Eindhoven's exhibition Not for Sale sought to explore and revalue the meaning of design by examining what can and cannot be bought or sold. The exhibition, which took place in shops, store windows, a nightclub and a laundromat, examined potential new forms of commerce, new opportunities of social engagement and new ways in which technology could be used to shape what we buy and how we value it.

Wallpaper Magazine
WallpaperSTORE*
A pop-up showcasing world-class design objects in and amongst pop-art style grocery packaging.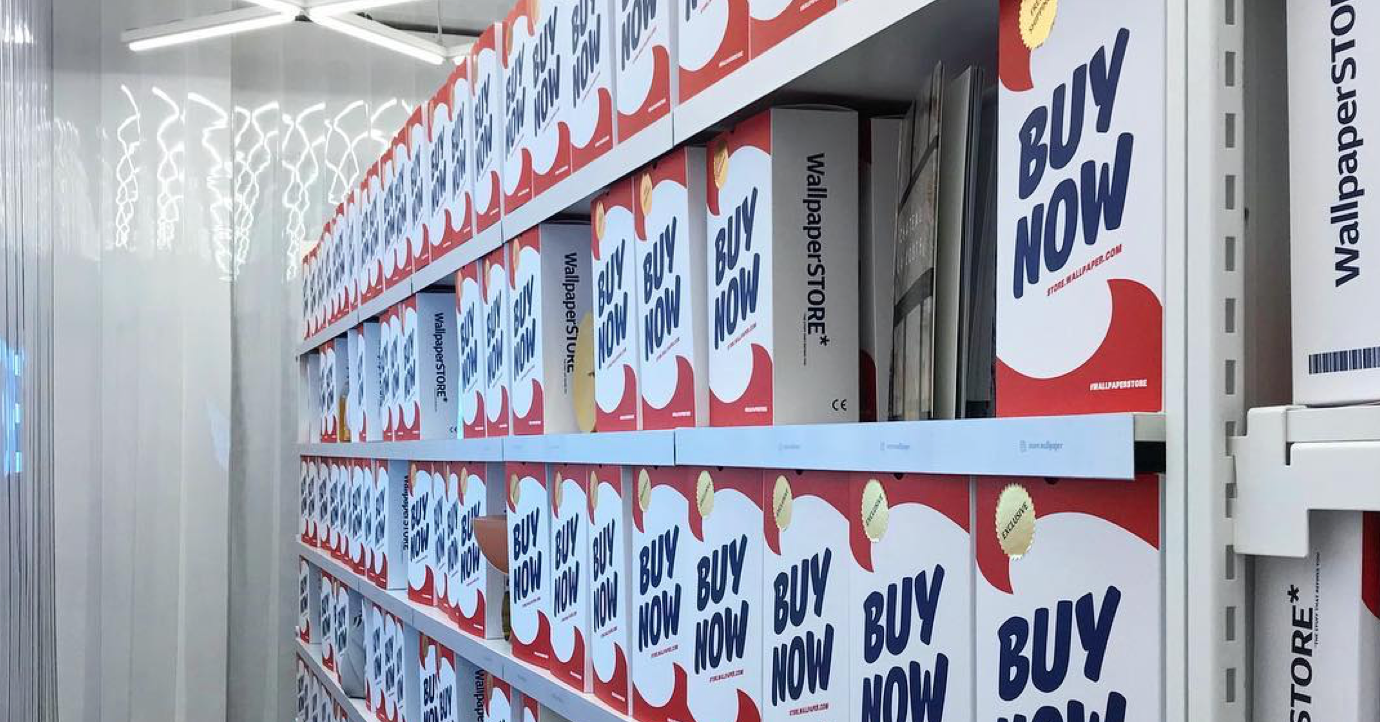 ECAL
ECAL Digital Market
A partnership between 3D printer brand Formlabs, the students of the ECAL Product Design Master presented ECAL Digital Market. It explored on-demand production opportunities that make it possible to prototype, produce and bring products to market faster than ever before.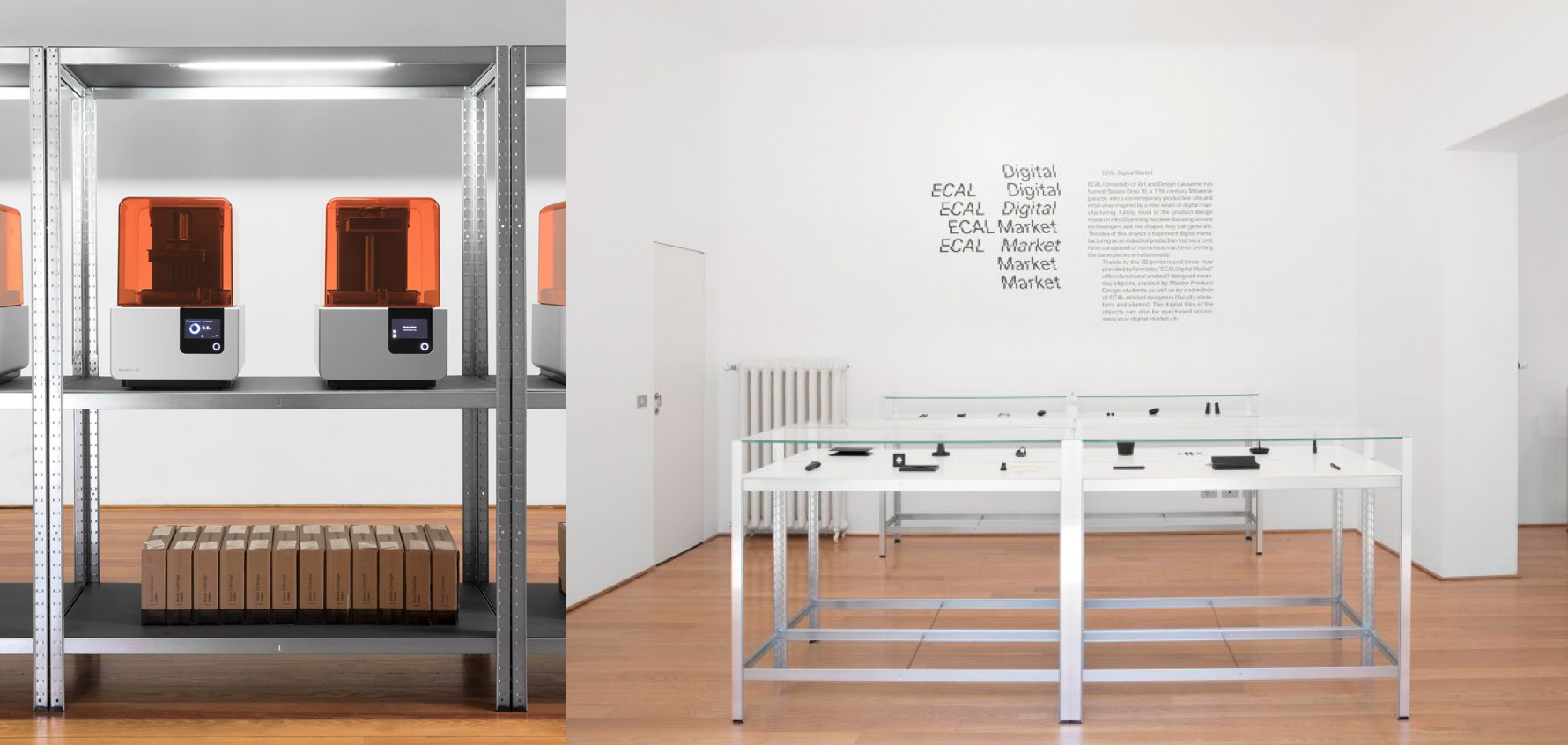 One to watch: The danger of over-selling
With so much emphasis on the power of design to bring about a better future (from toothbrushes to algae 3D printers), there was a trend at Salone de Mobile. Particularly in the case of brands, there was an urge to oversimplify largescale, multifaceted challenges with grand ideals and sweeping and potentially gimmicky design solutions. Far from exclusive to design week, the pitfall speaks to a wider challenge faced by brands and designers working to find their voice under a growing consumer pressure for companies and products that connect to a greater purpose. Despite best efforts, the whitewashing of what change is and means represents a worrying trend that risks diluting the true issues and undermining the urgent need to address them.
Lexus's exhibition 'Limitless Co Existence', for instance, is a good example of how a highly expansive, aspirational design vision for the future without a tangible connection to the brand or its actions can create a strange and possibly even damaging disunion between a brand and its message.
"Let us harness the power of design and innovation to shine a light on everyone, so that not a single person is left in the shadow" -Lexus
Given the increased desire and need for more designers and brands to put a stake in the ground as they define their future trajectory, the need for lucid, compelling and desirable future visions is ever more pressing. Going forward, both in and outside of platforms such as Salone de Mobile, we believe brands will need:
1. To increasingly lead with values while not letting their ideals come first—demonstrating a meaningful and tangible effort to change the model for the better.
Dutch supermarket chain Ekoplaza recently debuted a Plastic-Free Aisle containing roughly 700 items, including meats, sauces, cereals, yogurt and chocolate packaged in compostable materials or in glass, metal or cardboard.

2. To embrace complexity—eradicating the idea of singular solution, finding more nuanced, holistic solutions rooted in a clear context based on cultural change and historical knowledge.
Los Angeles food startup Everytable strives to make healthy food accessible to everyone by creating a new model of flexible food pricing; adjusting the cost of their menus according to the average income of the neighborhoods they serve.

3. To make change desirable—transforming the obligation of sustainable design into opportunity by leading with change rather than reacting to it—setting new standards both within and across categories by pioneering new narratives, material, aesthetic and experiential potentials.
Spanish fashion and accessory brand, Ecoalf, creates products made entirely from recycled materials using everything from coffee grounds to tyres with the same quality, design and technical properties as the best non-recycled products.

By ingraining these changes into their practices, designers and brands will be able to begin to shift the paradigm toward a more circular model and better legacy, accounting for the whole lifecycle of our products, intentionally designing for their obsolescence or eternal life.
What can we expect or hope to see next year? Our bet is the plastic debate reaping the rewards of a very different material future. And as a result, Pearlfisher will hopefully be just one of the agencies in attendance championing not just a new generation of substrate and aesthetic, but a completely new mindset and behaviour towards designing the future.