The Metaverse is a virtual ecosystem for all. A new virtual world of real-time experiences that, for brands, will create new chances for consumers to play, learn, connect and interact. But many brand owners are still left questioning what it means for them and just how their brand can adapt to this next idea of a digital branded platform.
There are, of course, very many ways to enter the Metaverse and these are evolving all the time. Microsoft recently acquired the gaming company Blizzard, Disney is progressing into 3D while LEGO has announced a strategic partnership with Epic Games to 'Build a place for kids to play in the Metaverse'. But it is not just the domain of the brand giants. If brands can remain relevant and specific – while also harnessing the freedom the Metaverse offers – they will not just secure a presence but successfully establish a place.
We believe there are 3 opportunities that any brand can start creatively embracing and adapting to:
Multi-dimensional education, learning and development
Simple, lighter and better ways to educate, engage and inform about brand benefit
Brands have the opportunity to help responsibly and safely upscale their workforce, drive onboarding – on both a global scale and at a local level – and share their expertise with their audiences by creating engaging experiences that support immersive education, engagement or development through real-time communication; especially about the benefit of new-to-world brands, products and initiatives.
The world's largest pump manufacturer, Denmark-based Grundfos, is using a Metaverse experience to virtually onboard and teach employees, from around the world, about the magical journey of how water flows from the ground to the house. This new approach to training is not only able to accelerate learning in the most immersive shared experience but efficiently bring employees together without the need to gather at a physical location.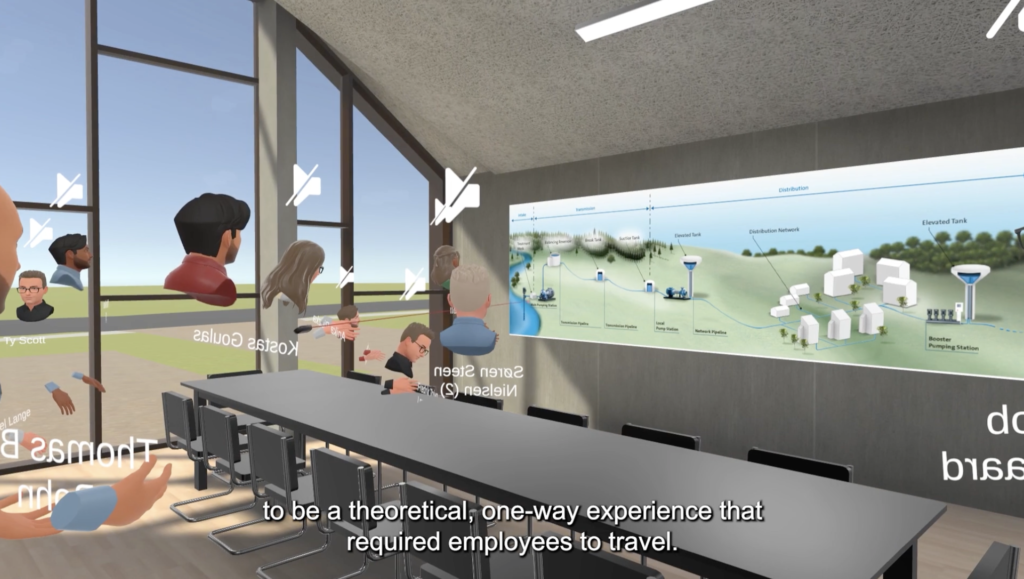 Transformative virtual showrooming
Showcase brand visual equities and digital assets in a new context
Brands can take existing and new audiences into the brand and product world by exploring new ways to showroom products, licence assets or provide virtual events and consultations. 3D product interaction allows customers to better understand the product or gain access to new products and collections, even opening and unboxing products or performing custom actions. This adds another layer of extended reality and retail experience while also potentially speeding up the buying process and reducing carbon footprint.
World-leading beauty brand, Charlotte Tilbury, debuted its virtual Beauty Gifting Wonderland that allows groups of consumers, family and friends, to shop together in real time as they are guided by the Magic Charlotte avatar with integrated video allowing individuals to see and hear one another as they navigate separately or together.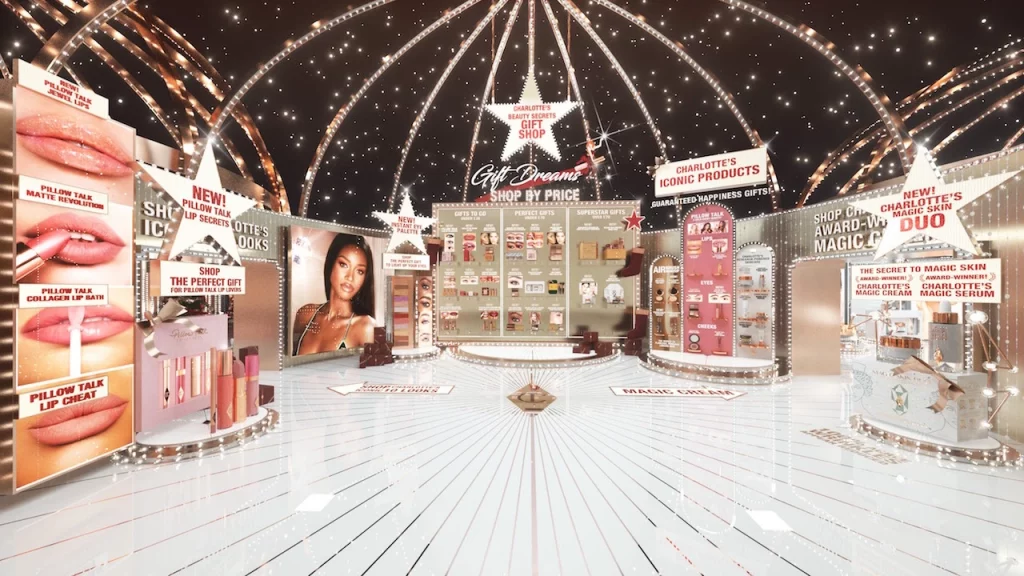 3. Compelling new narratives
Create next-level and non-linear brand stories with specifically crafted digital offers
Brands need to move to the next evolution of brand storytelling where they fuse the familiar – their personality, values, purpose, and core offer – with the future. This includes how their brand is seen, behaves, what it can offer and, even more importantly, help people engage and express themselves in this environment. Ultimately, moving into non-linear stories that allow individual choice and control as people take ownership of their own trajectory to live in and fully participate in the brand's experience.
Unilever's Hellmann's Mayonnaise partnered with Animal Crossing New Horizons for a short time so that players could convert virtual food into real food for children in need. This was an impactful way to promote the brand's mission to inspire people around the world to be more resourceful in their kitchens and waste less food. Essentially, encouraging everyone to do their part and understand that in order to safeguard our planet for future generations, we must make wasting food socially unacceptable.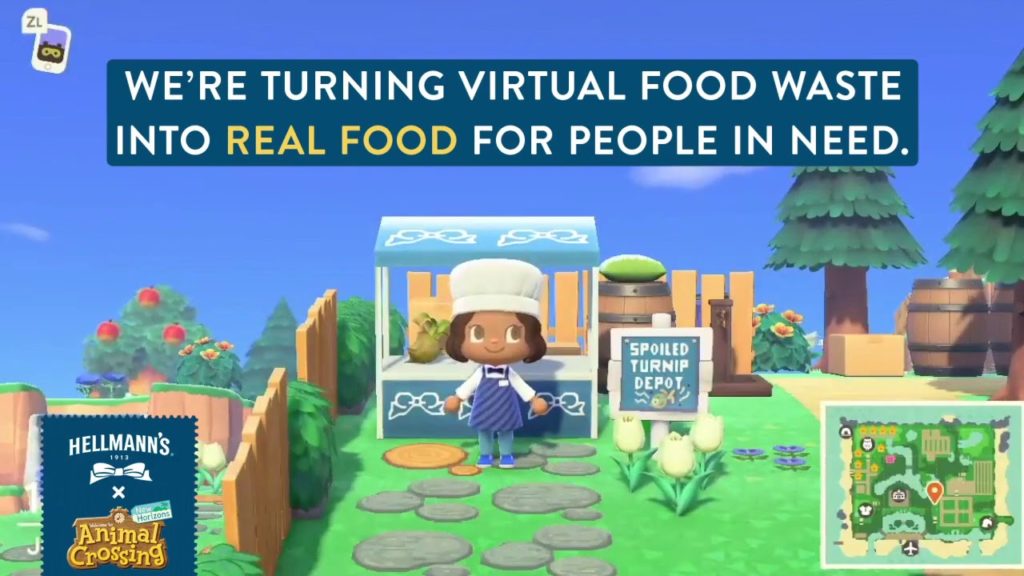 Despite the current friction of getting new technology widely distributed to all consumers, we need to seize the opportunity offered by this new ecosystem to drive technological innovation and reach the masses with potentially new global business models as the Metaverse drives us into the next phase of development.
Brand owners should be experimenting to progress with new ideas and find the most dynamic and sustainable Metaverse entry point for them, be that through play, education, interaction, connection, or something else. This will enable them to create inspiring new experiences and a new level of intimacy with digitally native target audiences. Ultimately, thinking and acting is the most creative – but consistent and purposeful – way to stand out and create new value and audience engagement way beyond brand and product.
—
​​1. How big is the metaverse market?
It's still early days and predictions vary. According to a recent report from Boston Consulting Group on the subject, ​​Goldman Sachs predicts "as much as an $8 trillion opportunity on the revenue and monetization side" of the metaverse. Morgan Stanley likewise sees an $8 trillion metaverse market—in China alone. The market opportunity will be dependent on the speed of mass-market adaptation and distribution of the technology.
2. How will metaverse affect marketing?
Once this new emergent technology matures and becomes more widely distributed it will drive new global business models and commercial opportunities for large-scale platforms. This also means that it is rewriting the rules for marketing and opening up a huge opportunity for brands and businesses to welcome, engage and interact with their audiences in an environment that is always on. Gaming has been a route in for many but brands can also consider the potential and power of virtual meet-ups, showrooms, conventions and initiatives in this new virtual ecosystem as a way to reach new – and bigger audiences – and drive revenue growth.
3. Who is the target market for metaverse?
The metaverse has the potential to influence a broad spectrum of people and their lives but especially the digitally native 18-35 age group and the up-and-coming generations of children and young people who are already well versed in what the metaverse may open up for them and their future lives. Both B2C and B2B brand owners can begin to adopt the new technology and take advantage of these opportunities.
4. Why is the metaverse important for business?
The metaverse redefines how, and when, brands and businesses can interact with their consumers and create new ways to showcase their offers – especially in terms of immediate information sharing and education, immersive and unique retail experiences as well as galvanising new investment and partnership opportunities. The development of the metaverse will not just forge deeper and more pertinent relationships with its consumers but – as the technology matures and becomes more widely available – having defined your business presence in this virtual world will allow for new commercial opportunities.
5. Why is the metaverse so popular?
We have seen rapid growth in the gaming industry in recent years with the growth of Twitch, Fortnite and Minecraft. This growth has introduced the early principles of metaverse experiences to younger generations that form intimate communities online. With technology, innovation and investment from some of the world's largest brands into this domain the popularisation further accelerates as people seek out enhanced experiences, and the opportunity to take control of their creative expression, particularly when it comes to their own identity, streamlined retail channels and the evolving potential of an alternate digital reality in which to work, play and socialise.
6. What brands are in the metaverse?
So many brands have some sort of presence already and investment into new immersive metaverse experiences is accelerating. The most recent significant brands prioritising the technology are Adobe, Microsoft, Disney and LEGO. Forward-looking brands – both big and small – should now begin to experiment with – and adapt to – the opportunities this next idea of a digital branded platform can bring to customer reach, retention and revenue stream.