"Consumer groups, like millennial moms, high income baby boomers and white-collar professionals are now purchasing through legal channels but expect the same level of quality and professionalism from their cannabis brands as they would their alcohol or other packaged goods." – Bethany Gomez, Director of Research, Brightfield
As legislation evolves and the potential of cannabis becomes more recognised and understood on a global scale, the cannabis industry is undergoing a rapid change in perception. This momentum has transformed cannabis from a recreational subculture to a pivotal mass industry, which is currently exploding in terms of interest and opportunity. Both new to market and existing brand owners are seeing the potential of cannabis as a potent addition to their portfolio. However, this shift goes way beyond the previous perceptions and opens up an immense opportunity for brands to not just create new products but define a completely new category, culture and expression.
The three key areas we believe brands should explore when looking to infiltrate and inspire a new cannabis culture:
1. Engage with broadening audiences – rethink the clichés of the category to innovate and diversify the ways in which products are perceived. Create unexpected forms and formats that challenge and surprise us but also hero the key drivers for today's consumers such as health and wellness, premiumisation and levity.
With its seed-to-bar approach, and sun-grown, single-origin cannabis, California's Defonce cannabis infused chocolate is setting a high standard for edible confection. Aiming for premium indulgence before psycho-active effects the brand focuses on flavour, aroma and quality. Defonce has resolutely moved away from expected expressions, and the cannabis purple and green, to premium, matt black packaging punctuated by bursts of colour. Layered on top of gold foil to reveal 18 custom-moulded, geometric shaped doses of cannabis chocolate, it is a tactile, expressive and indulgent everyday luxury offer.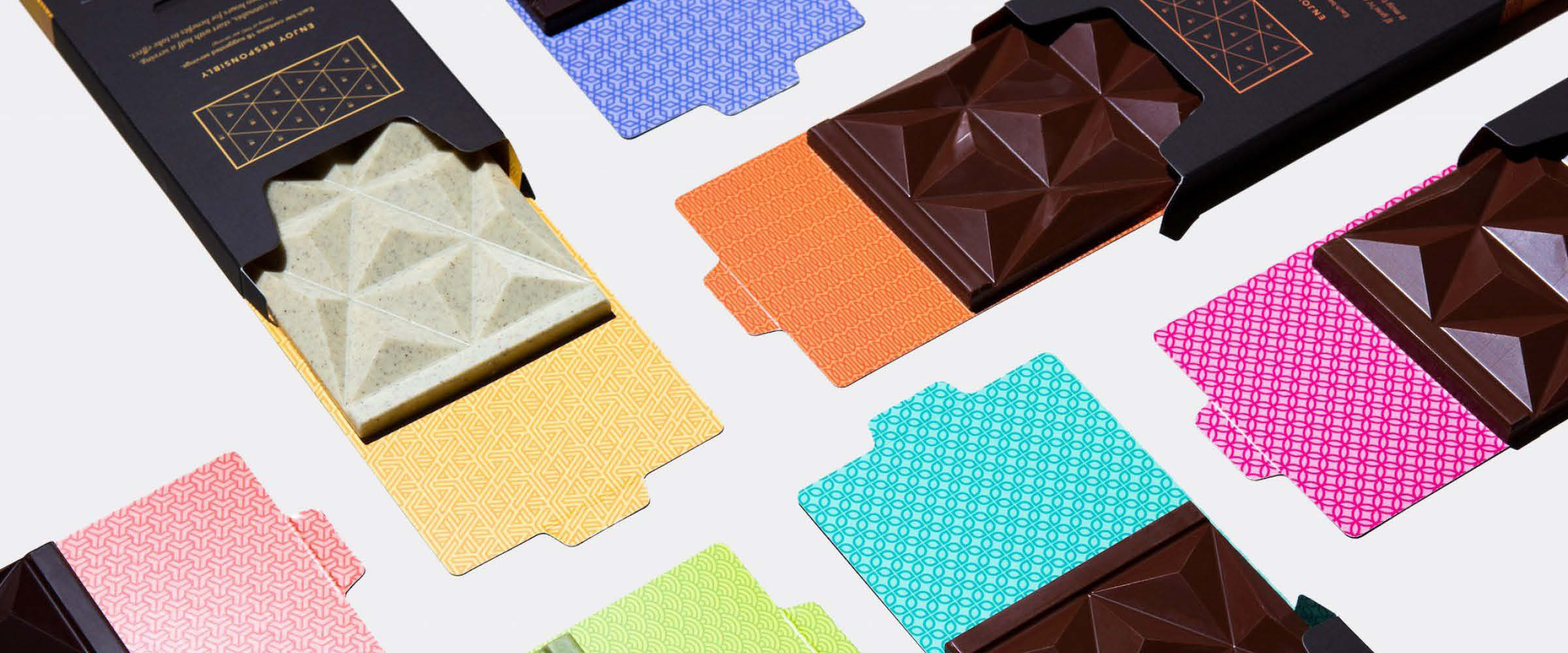 Image source: Defonce, California 
2. Support new occasions of use – look beyond just the brand and product and consider new opportunities and occasions for social engagement. Explore new services, experiences and environments that expand and diversify our horizons – beyond just recreational – as we look to this emerging category to infiltrate our lifestyles by naturally supporting physical, emotional and mental health.
The Utopian All Natural Wellness Spa and Lounge (Denver) offers a unique experience, and escape from the bustle of everyday life, by creating access to a one-of-a kind Cannabis social use environment. The Spa and Lounge combines space for both recreational use and relaxation, with designated consumption areas for vaporizing, a retail area, meditation groups, educational seminars and healing services including THC/Hemp massages.
3. Shift the lexicon – reduce the stigma of using slang and impenetrable scientific terminology to convey the increasing recognition of the effective and beneficial qualities of cannabis. Develop new and ownable verbal and visual languages that take the next step from blending into category clichés to stand the test of time.
Milk Makeup is one of the coolest, most progressive new brands in the cosmetics arena. It's no surprise that this future-focused brand has produced the first mascara using cannabis oil – its high volume, vegan and conditioning benefit is a winner in itself for efficacy and lifestyle needs but calling it simply Kush (Kush is a strain of Cannabis) Mascara is a stroke of genius. A hip, bold name that is catchy and speaks to those in the know – or those that want to be – is supported by an equally bold metal casing with no further reference to origin or benefit.
From tinctures to craft beer to ready-to-bake kits, cannabis is infiltrating previously unexpected brand sectors and, according to Samantha Miller, Chief Science Office at Hmbldt, the Group that recently designed The Dosist, the first cannabis vape pen, "More change has happened in the last 18 months (in the cannabis industry) than in the previous 25 years." What was once a dark, stigmatised and largely silent market is now becoming a fresh, exciting and positive space that is ripe for development with the creation of a new brand world of tangible and progressive offers and experiences. Maybe it's time to change your mind on cannabis. Time to turn over a new leaf?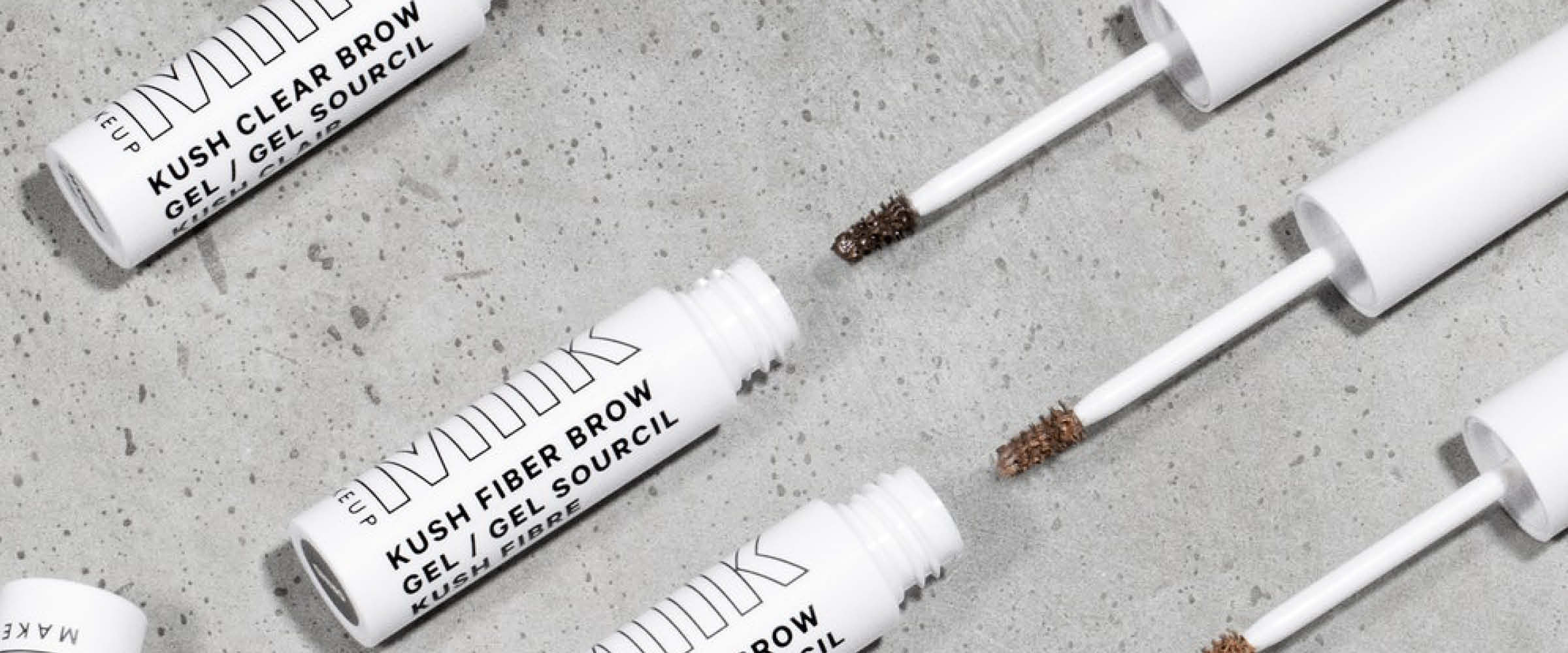 Image source: Milk Makeup
As part of a project feature for Surface magazine, we imagined the future of marijuana by creating a conceptual challenger product brand – Allay. Made up of 3 complementary products –a smart wristband, an edible oil and dissolvable oral tabs – we created Allay to intuitively incorporate the holistic benefits of marijuana in a consumer's lifestyle, migrating the experience of a marijuana brand from recreational ritual to medical regime. The design is clear but not clinical, deliberately favouring a natural, pared back and contemporary design to aid use and understanding but to be attractive to the modern and mobile consumer we wished to attract.