Congregating in a city famed for the design of its architecture seems apt when discussing 'How brands can design the lives we want to live' and this was the focus of the exclusive Pearlfisher Futures Life Mode 2018 event when it came to town, and more precisely to Chicago's Soho House, on the evening of November 07.
The 4th in a series of global events to launch Life Mode – the latest insight report from Pearlfisher Futures exploring the aspirational lifestyle branding sector – and following hot on the heels of successful New York and San Francisco events, Chicago's turn in the spotlight was joined by a stellar line-up of some of its own most inspiring and future-focused brand leaders. David Lester of OLIPOP and Peter Rahal from RXBAR, Laura Sage from CH/LL and James McLaughlin from Intelligentsia Coffee joined Pearlfisher on stage to share their brand stories, strategies and innovations to help us explore and shape the future lives we want to live.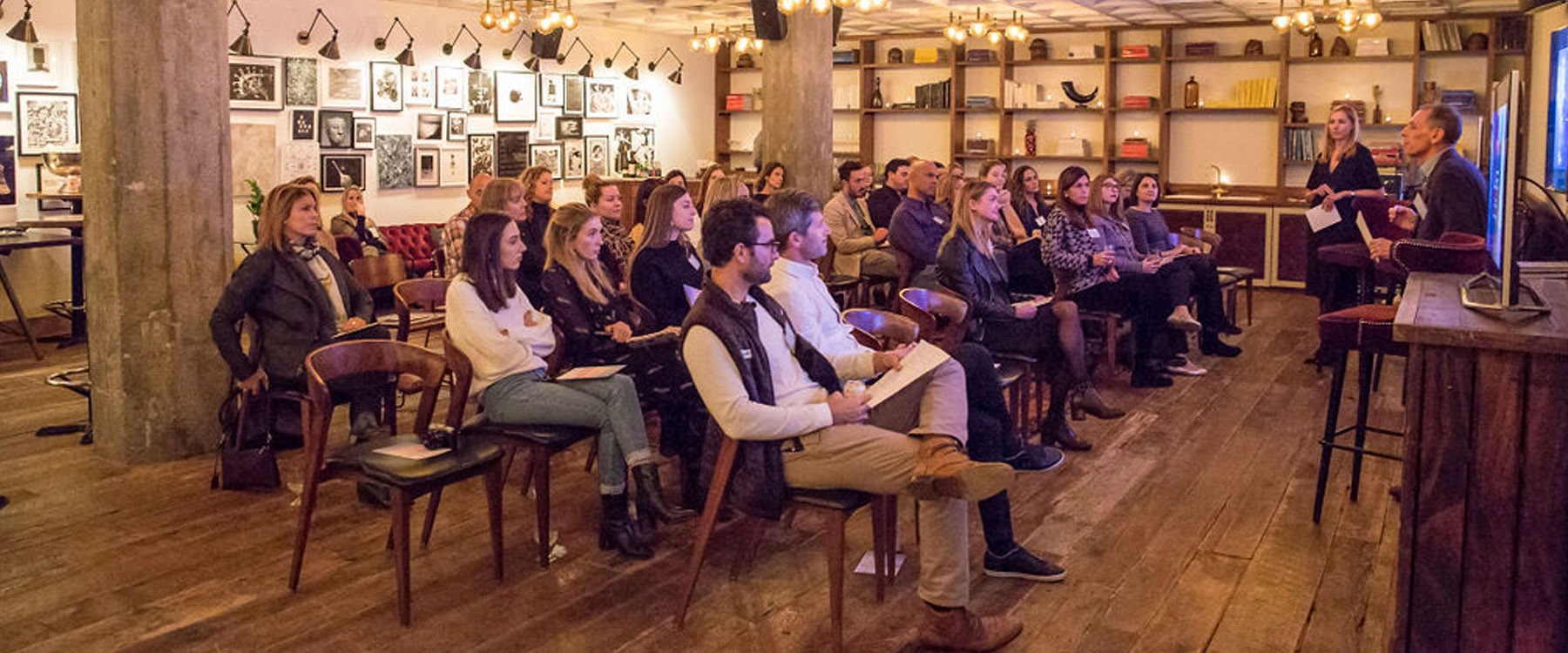 Pearlfisher Futures Director, Sophie Maxwell, introduced the evening by talking about just why lifestyle has become the ultimate aspiration for so many brands today before introducing the 2018 Life Mode Report and the opportunity it showcases for brands to be the change-makers in this highly desirable space. Sophie focused on how by embracing three corresponding and key areas of change – optimizing consumers' needs for personal progression, creating new communities and establishing more meaningful legacies – brands can future-proof their offer to create the change we want to see.
The four speakers then took the stage to explore each of these three change areas in more depth and to bring them to life in the context of their own brand visions:
SHIFT 1: Following to Becoming
The first shift outlined the dissolution of society's established and expected 'milestones' of success and how we are looking for new brands, products and services to innovate around our individual aspiration to constantly progress and optimize every aspect of ourselves, as we embrace an increasingly non-linear approach to life.
David Lester Co-Founder of OLIPOP, a new line of prebiotic sodas, shared the stage with Peter Rahal, CEO & Co-Founder of RXBAR, the fastest growing clean-label bar brand in the U.S. Together they talked the audience through the transformative power of our gut health and why we need to reconnect with food and understand our nutrition to optimize our health and the quality of our lives – long-term. David and Peter set this against the challenges they have faced in infiltrating this highly competitive space and the approach and mindset needed to maximize the uptake and success of your product.
"The bar is now so high, you have to stand for something of great value and that's taste as much as functionality. In fact, it has to be about taste, price and convenience. If you can't meet those hurdles, you won't scale the idea."
RXBAR are a range of challenger wholefood protein bars with real ingredients and OLIPOP is a delicious sparkling tonic for digestive health with fiber, prebiotic and botanical extracts.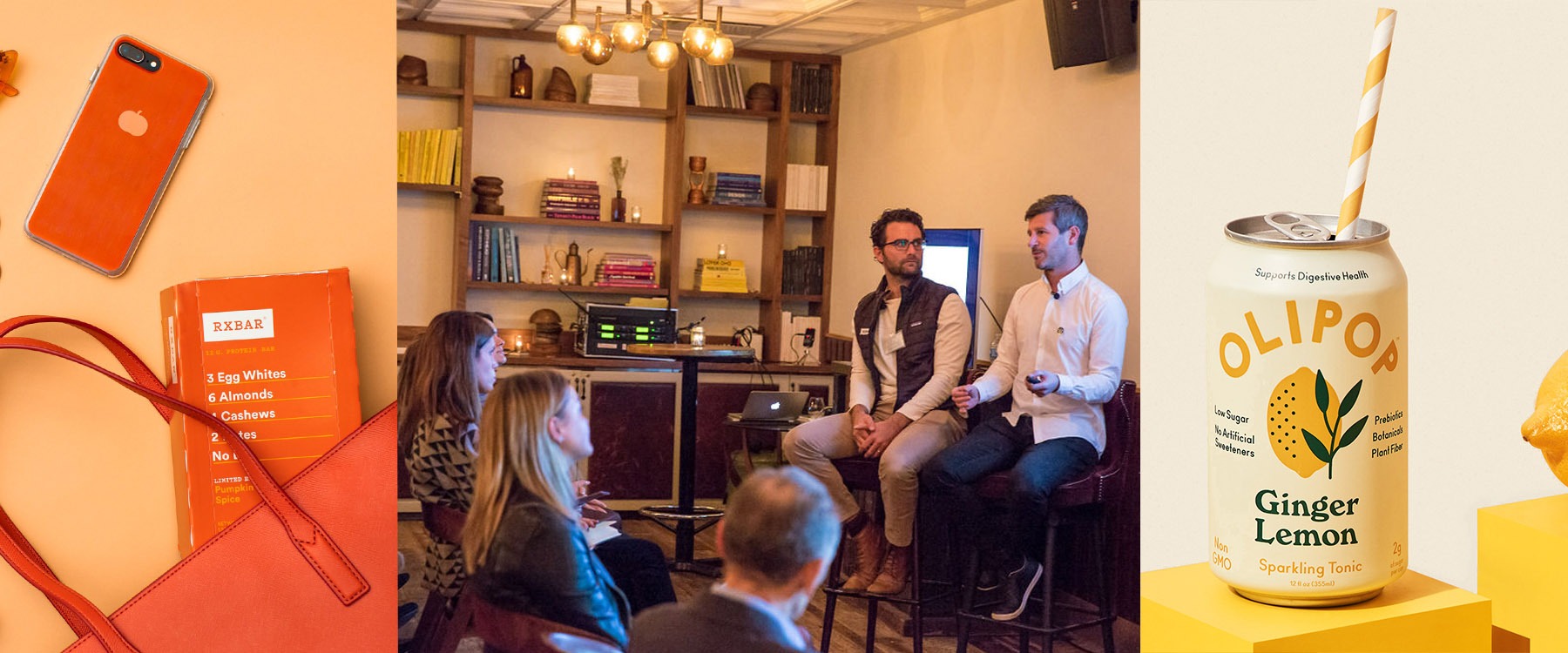 SHIFT 2: Fixity to Fluidity
The second shift explored how, as traditional sources of community are eroded, consumers are seeking new collectives to expand their worlds. Ultimately preferring access over ownership and the opportunities this presents for the future as we embrace and reframe communal activities and spaces.
Laura Sage is the Co-Founder & CEO of CH/LL, Chicago's modern wellness concept focused on meditation and massage, providing a dedicated space designed for calm. Laura framed this shift in the context of how she has formalized a space for meditation with the intention of not just focusing on beating our stress-fuelled society but providing a wider sense of benefit and fulfillment by bringing a diverse spectrum of people together to connect in a more holistic way for the good of our future health and society.
"I'm really interested in expanding our community so that more people can take a class or have an experience – to offer it to the under- resourced, rural communities, digital nomads and that really fits well with our mission to help people live less stressed and more mindful lives."
CH/LL is an incense-free modern meditation studio and wellness concept in the heart of Chicago. Laura was driven to create CH/LL by her desire to establish a regular meditation practice and her frustration at not being able to find a place in Chicago that resonated with her.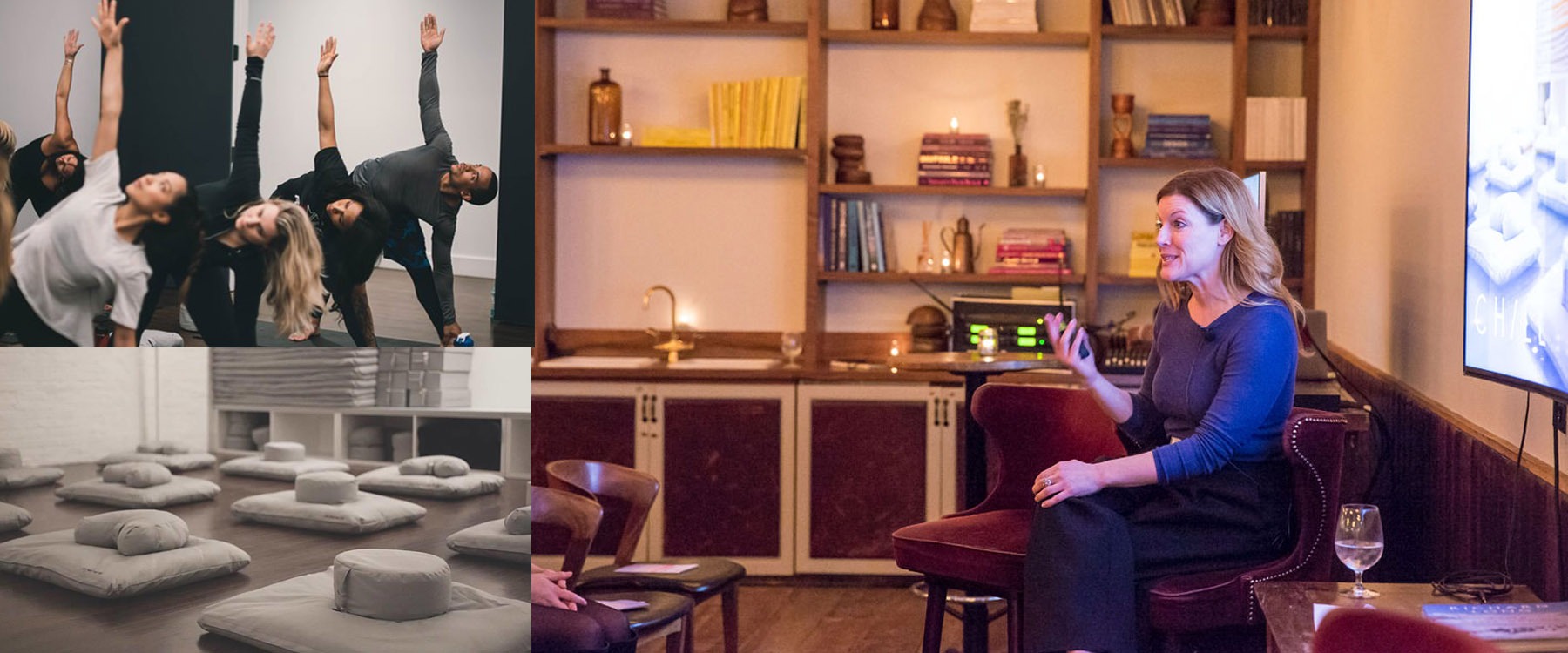 SHIFT 3: Consumer to Citizen
Drawing on a collective awareness of the need for change as we strive to leave a better legacy for generations to come, the third shift encouraged us to rethink our actions as we pursue new sources of influence that can facilitate and provide fit for purpose – and desirable – solutions for our changing lives and our changing planet.
James McLaughlin, CEO & President of Intelligentsia Coffee, highlighted the insights by talking about the philosophy behind Intelligentsia and the brand's mission to make extraordinary coffee an agent of change – by remaining true to the company's core values of directly sourcing quality coffees, building partnerships with farmers and delivering an exceptional coffee culinary experience. Adding that, above all the responsibility that brands and businesses now need to manage, against their success, to make sure that business is conducted in a thoughtful manner for the good of society.
"More and more companies are realizing that as our governments take a step back from the role they traditionally played, there's much more space for brands to step up and be more vocal about social issues and really drive a change agenda."
Intelligentsia is a coffee-roasting company and retailer based in Chicago, and six other quintessential American cities, each possessing distinctive characteristics that resonate within the Intelligentsia brand and its commitment to sourcing, developing, roasting, and distributing the world's finest coffees.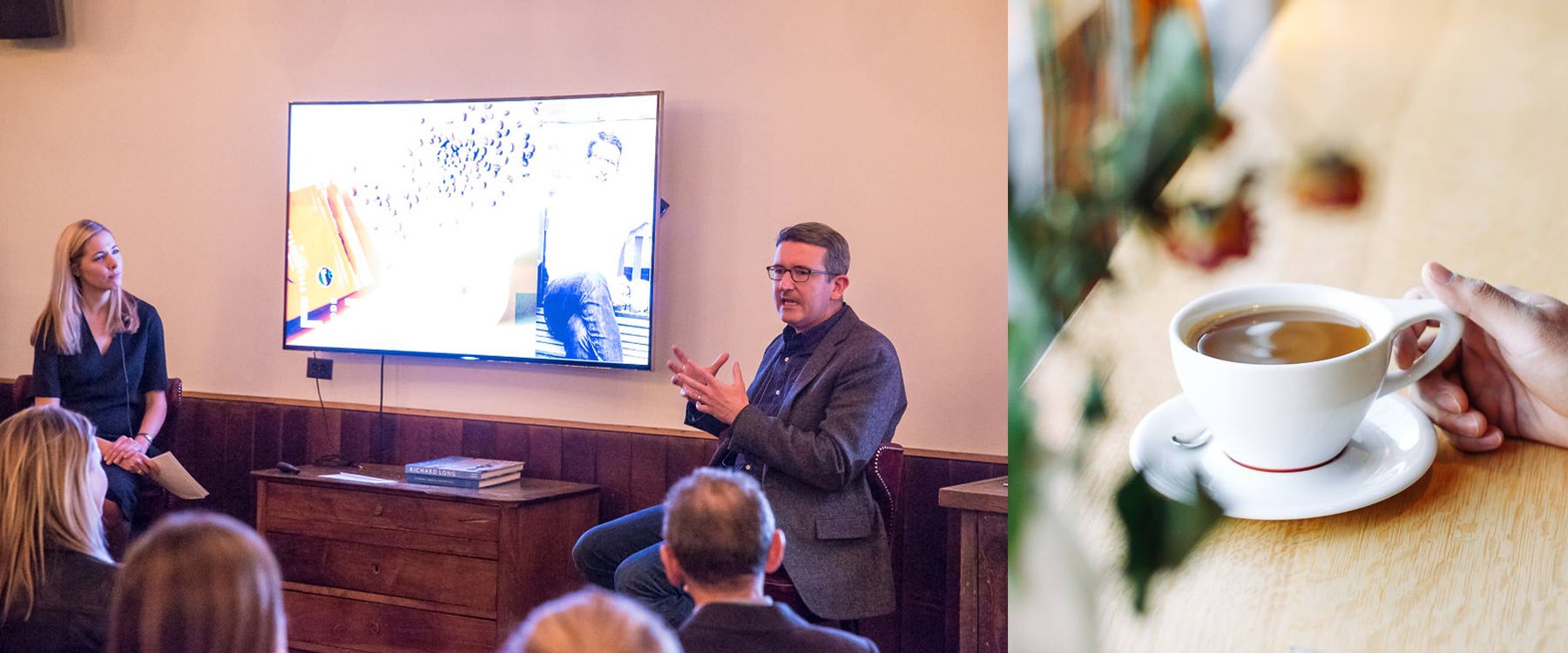 To close the event, Pearlfisher Futures Director Sophie Maxwell presented a new lifestyle model to show how we work with brands, concluding that the future-focused and successful brands of the future need to be aware of their changing context and design for our changing world – reframing the question from 'how do we become a lifestyle brand?' to 'how do we design the lives we want live?
If you couldn't attend Life Mode Chicago but are interested in finding out about what the insights could mean for your brand, get in touch at [email protected]. Or to find out more details or to register for the final Life Mode event taking place in Copenhagen, please visit www.pearlfisherlifemode.com.