Pearlfisher New York is proudly working with cannabis brands

What is your first association with the word cannabis? You might immediately think of stoners and munchies thanks to infamous movie scenes that have helped drive Hollywood's lethargic, mostly reckless, depictions of marijuana. Or, maybe you're already a cannabis connoisseur and know your indica from your sativa and when to smoke, vape or ingest your favorite strain. Or, more likely, you're somewhere in the middle as cannabis becomes more normalized and a more significant part of our collective cultural ethos.
A budding marijuana landscape
As Strategic Development Director at Pearlfisher New York, I am responsible for identifying new areas of growth where our amazingly talented teams can create simpler, lighter, more desirable ideas for the future. Our goal is always to create groundbreaking work and, when we are fortunate enough to be able to create a new category, our work disrupts and sets a new standard. It's a win, win when we can drive the bottom line as well as drive creative excellence. But, what happens when the potential business and creative opportunities within an emergent space are steeped in stigma, legal challenges and regulatory risks? Is the opportunity worth it? When Pearlfisher first considered partnering with cannabis brands a few years ago, as an independent, privately held company we were well placed to embrace the business opportunity, but we needed to fully consider the challenges and risks involved before committing.
At the time, as someone with a background in healthcare, taking on work in cannabis seemed like a no-brainer. The world had already started to question our relationships with prescription drugs and had started to shift away from addictive, expensive and manufactured pharmacological treatments in exchange for more holistic and natural pain relief and anxiety management. Even so, we questioned whether working in cannabis was right for our business. Led by our long-standing principles to never do unethical work, unpaid pitches or unjust work, timing and patience has been important to us.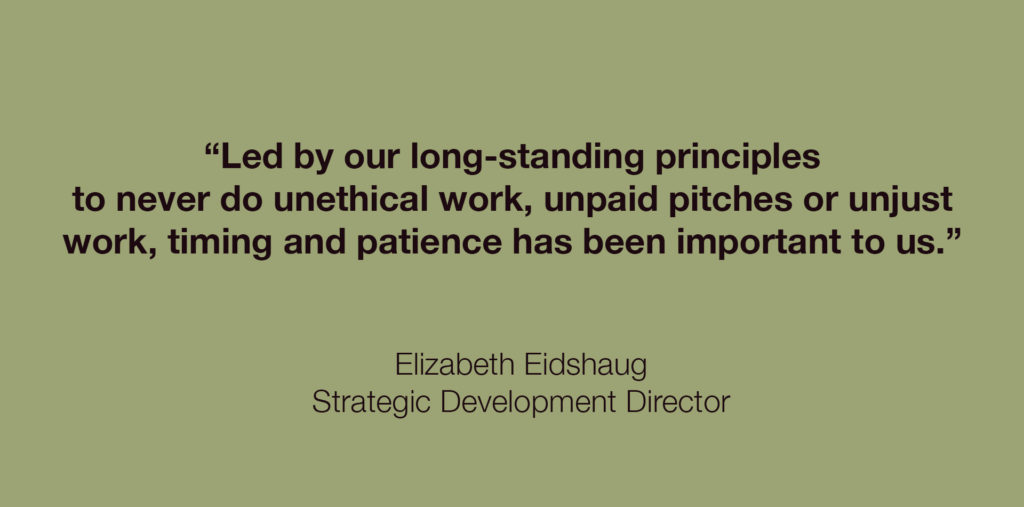 The Cultivating Cannabis report, created by our Futures team, uncovered the category and consumer shifts as well as the opportunities for brands including: improving accessibility, optimizing presence and communicating benefit. In addition to these insights, having four studios in global design centers of excellence means we also have a unique take on cultural nuances specific to each region. Over the last two decades, individual states have increasingly started to legalize marijuana for medicinal purposes or recreational use by adults, but it still remains illegal on a federal level. We wanted to be certain that by entering the space, we were endorsing responsible products and, hopefully, enacting positive change.
What we see when we look at cannabis branding is the potential it holds in redefining and bolstering the global wellness and self-care movements and another option for recreational fun and relaxation. We see new opportunities to elevate messaging, understanding and social engagement that will play a part in reforming the cultural shortcomings surrounding cannabis – especially in the United States. There is work still to be done to destigmatize cannabis use as well as dispelling associations between the cannabis and tobacco industries. We're willing and excited to put in the work.
Consume responsibly, behave ridiculously
Along the way, we fortunately found our cannabis unicorn client in House of Brands. As a partner, they hit all our criteria as an ethically-driven company with a mission to advocate for fairness in the industry, strict adherence to safety standards and a willingness to break open new norms socially and categorically.
Together, we developed and designed RERUN. The LA-based cult cannabis brand makes THC gummies stand out with a rebellious, street sensibility. Markedly different – both in design and brand experience – RERUN is an example of a cannabis brand with clear inspiration and unapologetic appeal to the social and spontaneous cannabis consumer. By creating very specific archetypes of cannabis consumers, we were able to create something specific and definitive in RERUN and others to follow.
Until now, edible cannabis brands have navigated a competitive category without clear or strategic approaches to branding by borrowing comparable codes and cues. RERUN marks a more compelling and creative approach to the category at-large.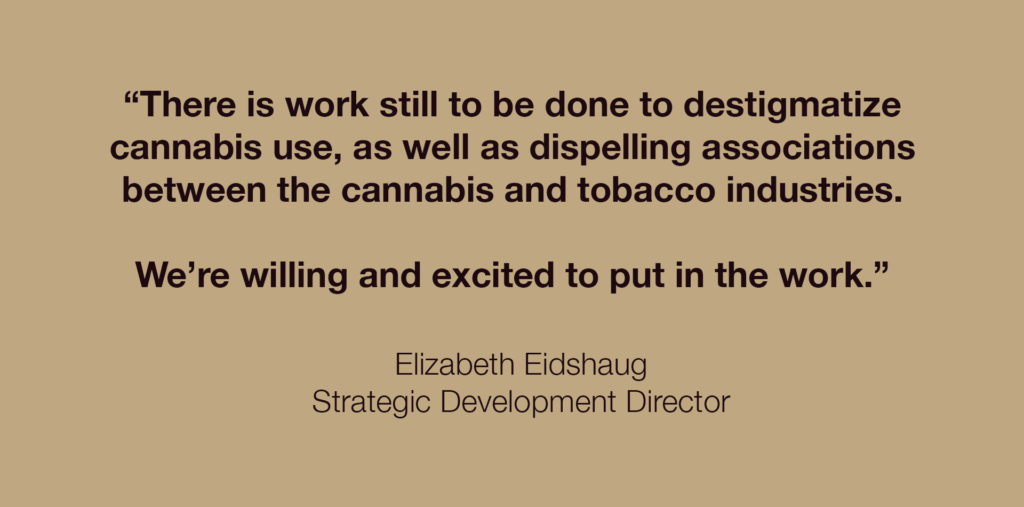 It's high time for a change in cannabis brandings
Attitudes are shifting. A better understanding of the world's embrace on health, wellness and self-care (thanks, Gwyneth!) are opening people's minds to the dimensionality of cannabis. CBD, THC and more nuanced cannabis entrants like micro-dosing mints, gummies, pre-rolls, transdermal patches and vaporizers are transitioning connotations from "stoners" or "potheads" to an experience much more nuanced, controlled and evolved that even your local soccer Mom or Granddad might be benefitting from. It's high time that cannabis brands get the design sophistication they deserve to help reveal the complexities of cannabis that span leisure, health and wellness, community and so much more.
Creating cannabis brands is now part of our present day priorities and it is every bit as exciting a space to design and create in as we all hoped it would be.
Stay tuned for upcoming perspectives on how to build a cannabrand. In the meantime, we're busy researching psilocybin.