It's January! I'm sure I don't need to tell you that, you're well aware what month we're in. I'm sure you're also well aware of this particular months growing trend…
Starting the year "dry" is increasing in popularity each time it comes round. Not to mention the growth in low and no alcohol as a sector in general, talked at length in another post of ours – Why Young Teetotalers Could Be Good For Pub Culture.
So it only seemed right that this months Your Favourite Label spoke with Hamish Campbell, Creative Director at Pearlfisher, the design team behind Seedlip's distinctive look.
For those who don't know, Seedlip is the world's first non alcoholic, distilled spirit. Self proclaiming to be solving the problem of "what to drink when you're not drinking".
Read on, get inspired and find out how many chicken wings are eaten in America during the Super Bowl in the process!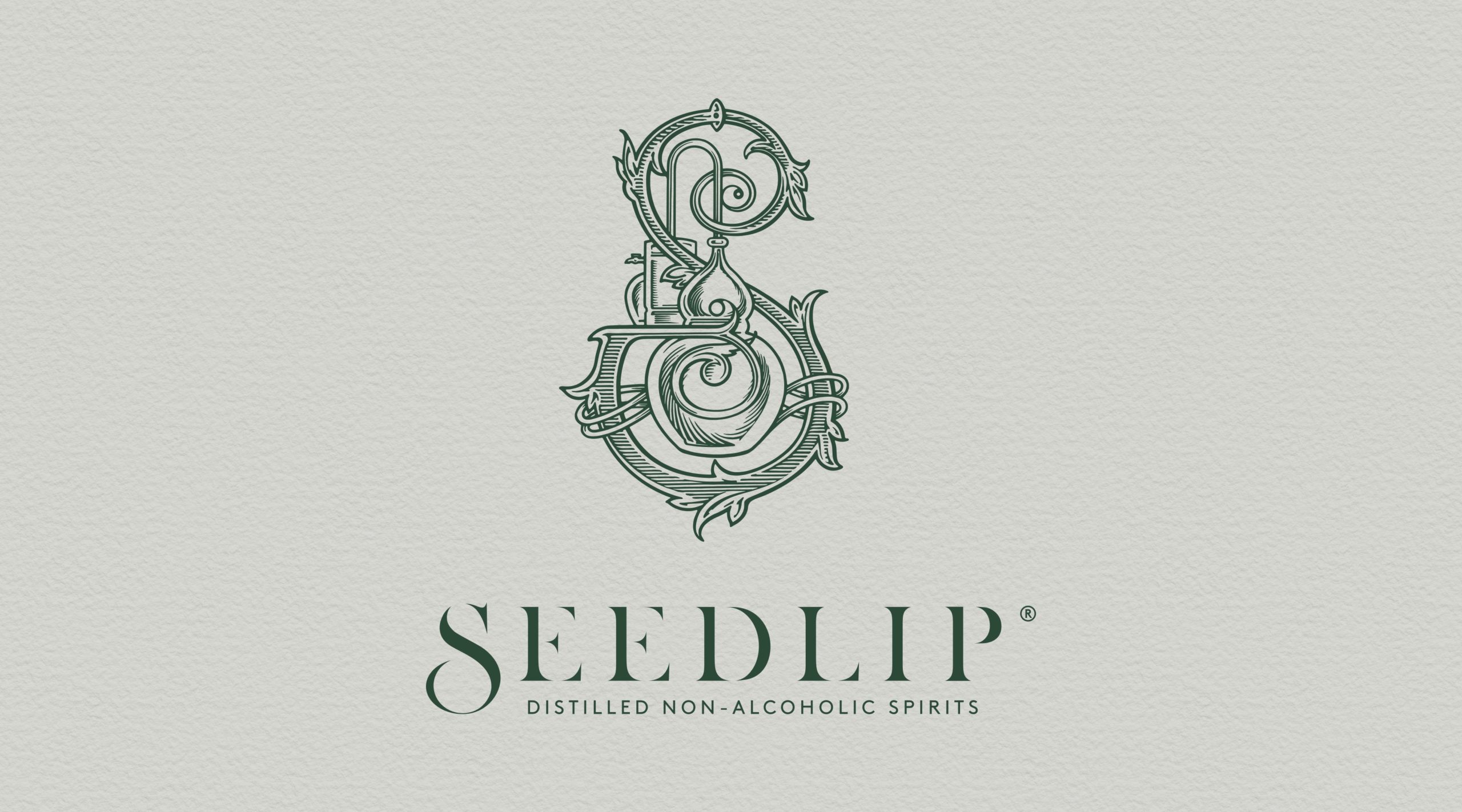 What was the last spirit or cocktail you drunk?
It was probably an Old Fashioned, but I'm trying to remember from last night…
What's your favourite spirit or cocktail? (besides Seedlip of course)
No question about it – it's Whiskey. I stay true to my Scottish heritage and order it neat with a splash of water.
What's it like designing for Seedlip? Can you talk us through the process?
It's always exciting to create a new brand, however, defining a new category happens so rarely that we really wanted to take the brand to the level it deserved. With the understanding from our Futures team regarding the demand for well-made, non-alcoholic cocktail options, we had the perfect opportunity to position Seedlip as an ultimate challenger brand capable of disrupting drinks culture.
The brand identity and label designs combine authentic elements from Seedlip Founder, Ben Branson's, family ties to farming to the copper stills used to distill spirits. The ingredients in each variant for Seedlip even come to life in illustrative emblems on the face of each bottle. Crafting the emotional elements, like the illustrations, was a key point of connection with consumers.
Our partnership with Seedlip is rare in that we've been invited in as brand guardians. Our work on Seedlip isn't "one and done". We're just as committed to the success of the brand as the owners.
The world's first of anything is exciting to work on and that trend continues with Seedlip. They recently announced the development of a sister brand called Æcorn, a line of non-alcoholic aperitifs, which will launch this spring. Yet another instance of innovation from their team and I'm looking forward to sharing more of that design background later this year.
Your favorite label?
It's hard to say that I have one, true favorite. There are plenty incredible labels out there that I see and think, "I wish I'd been a part of that process." One of the most notable instances that I can think of is Absolut Unique, which Pernod Ricard rolled out in 2012. They produced 4 million spray-painted bottles and no two bottles were alike. It was a really cool display of innovation – even as a limited edition – and it brought something fresh to the market in a bold, artistic way.
Favourite label you've worked on?
I've worked on many different labels from recognizable icons to smaller start-ups. What I've noticed is that you begin to build a love for labels because they're your first introduction to a brand. For that reason, designing bottle labels is so unique from one brand to the next.
In working on Ron Santa Teresa, for instance, we were able to reaffirm family heritage in rum distillation, whereas our challenge with Wild Turkey was reigniting and icon to its former glory. And now with Seedlip, we've been able to introduce something completely new to consumers without forgoing the artful elements at the brand's core.
Where do you find your inspiration?
It's cliché to say, but it's important to get away from your computer. When you're designing a label, make sure you're not looking solely at other bottle labels as a starting point. Find your inspiration by assessing the brand and immersing yourself in their distinct purpose. Otherwise, you'll get surrounded by what already exists and end up boxing yourself into a corner.
I've seen Bob Gil speak many times, he's a big hero of mine, and one of his pieces of advice that applies to any project is, "If you're going to design an identity for a laundrette, the only place you need to be is a laundrette."
If you could have someone play you in a film who would it be?
I had to ask around the studio for an answer to this one and this is what came back: "The guy who plays Hamish Campbell in Braveheart." Google it. He's got a ginger beard like me, so I guess it makes sense.
What's the one subject you think you could beat anyone answering questions on?
Sneakers.
Got any good facts or jokes for us?
There are two strange facts that I can't seem to get out of my head:
An elephant's brain, when looking at humans, reacts in the same way as ours when we look at puppies. They basically think we are cute and just knowing that makes me happy.
1.4 billion chicken wings are eaten in America during the Super Bowl alone. That blows my mind considering there are only 325 million people in the country.
Advice for aspiring label / packaging designers?
At Pearlfisher, we have a philosophy of being bold, lucid and unexpected. You have to find what the core brand truth is and build the story around that. In the process, don't be afraid to break the boundaries
Trust your gut – a few boats might rock in the process and that's a sign you're doing the right thing.
Now sum all that up in one word…
Bravery.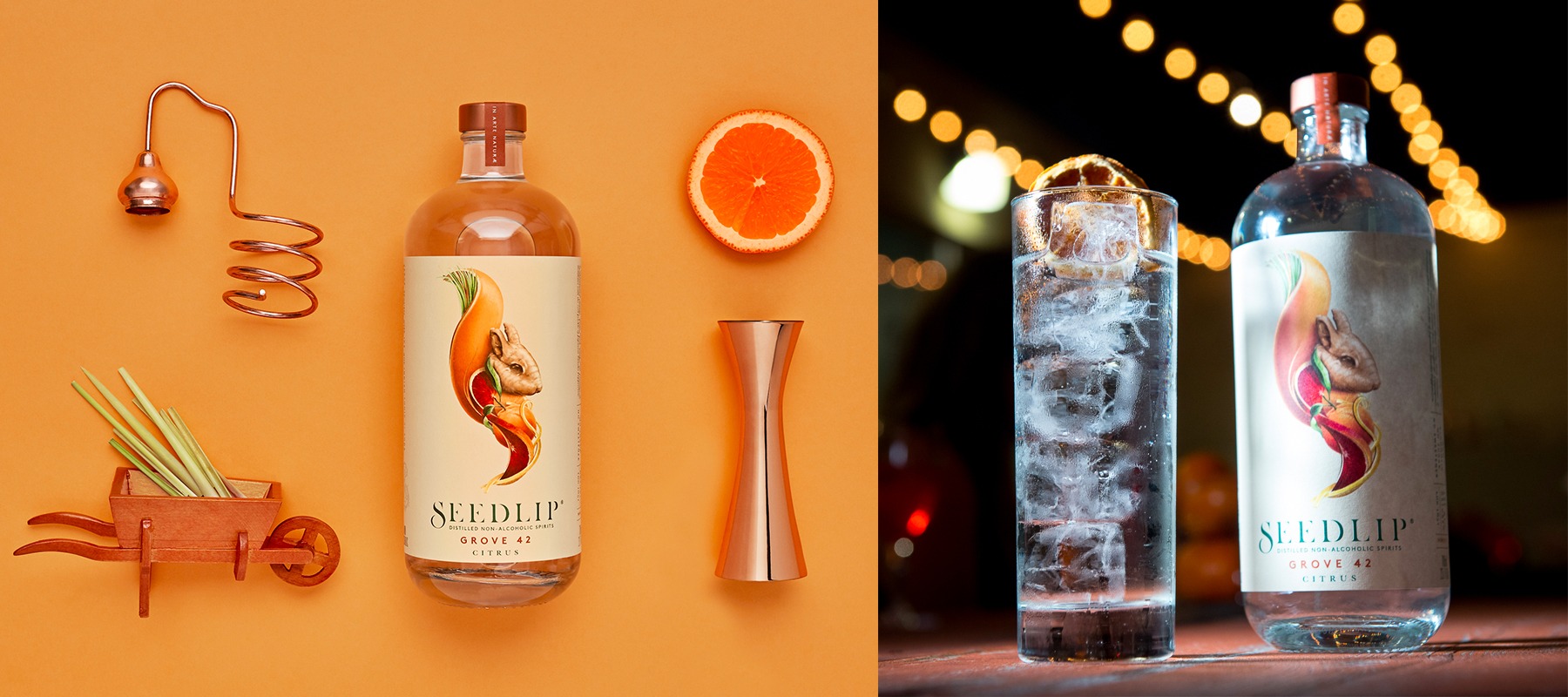 This interview was originally published by YesMore Agency.